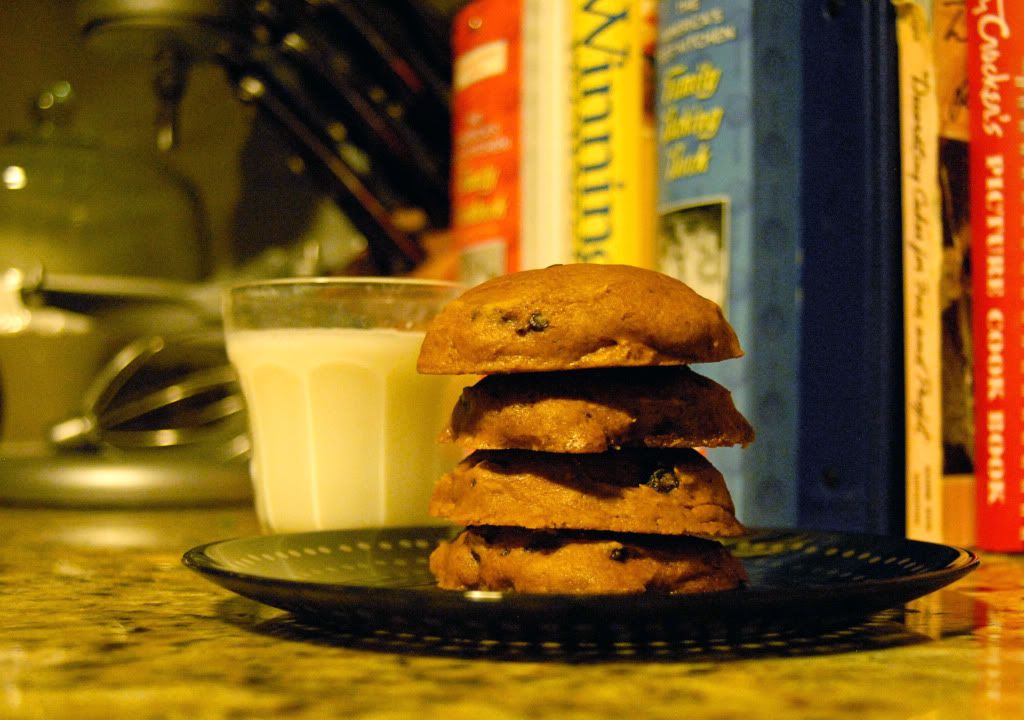 This recipe only has 2 ingredients!
1 Box of Spice Cake
1 Can of pumpkin (15oz)
Mix together spice cake and pumpkin, spoon onto a cookie sheet sprayed with non-stick spray. Then take wet fingers and smooth down the tops of the cookies. Or you can dip the bottom of a cup in water, tap off the extra water a couple times and then flatten the cookies with the bottom of the cup. I prefer to just use my hands. Because I also like to form the cookies a little better on the cookie sheet.
Bake at 350 for 12 minutes.
If you want to add a little flair to these cookies. My friend
Sue Neal
has a cool frosting she puts on top her cookies. Here is the recipe for her frosting.
Brown Sugar & Cinnamon Cream cheese Icing
1 pkg cream cheese (you can use light)
2 cups brown sugar
1 cup icing sugar
2 tsp. cinnamon (or more to taste)
Dash of kosher salt
Whip until fluffy. Then Sprinkle chopped pecans on top!
Simple and Delicious! Enjoy!