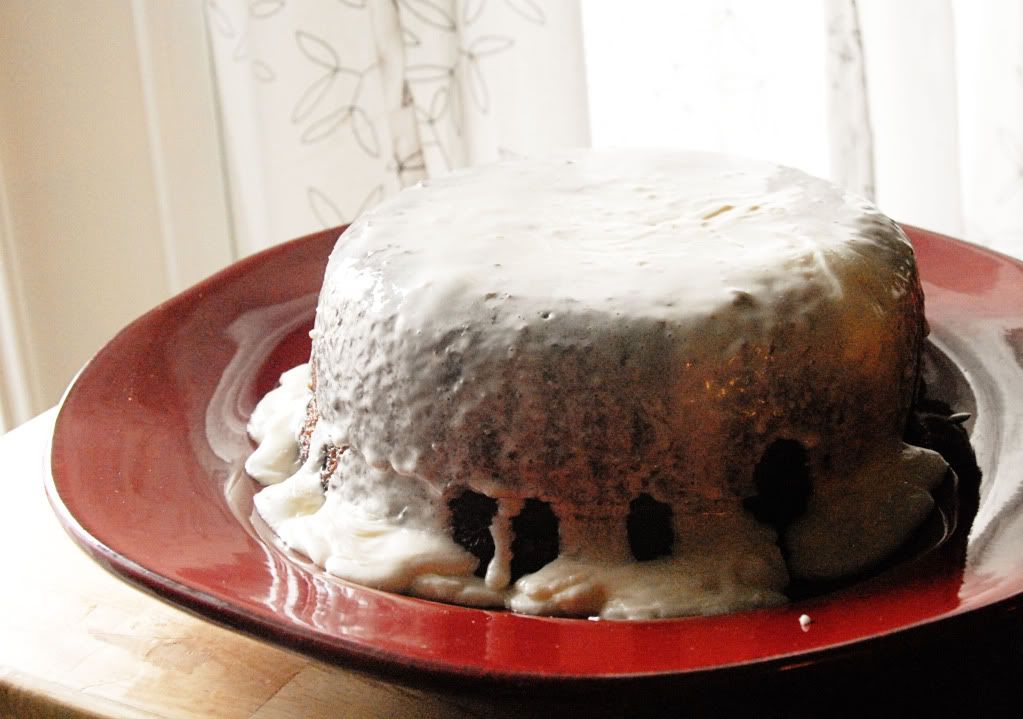 Ok I got seriously lazy.
I was craving chocolate and sugar, bad. Real bad.
And I faintly remembered as a kid making cakes in the microwave.
So I thought I would give it a try.
Honestly, Im not sure it tastes good enough to be worth the few minutes you save.
But, Im a cake decorator. So I can whip out a cake pretty fast and I'm picky about how it turns out.
So if you are looking for a quick desert fix, try this out.
I actually found out that since its not super amazing, it cured my craving and I ate less than if I had made my usually cake. Because let's face it, my cake tastes dang good, the last couple wedding cakes I made tasted like perfection and no one could stop eating them...ok, I will stop bragging now...
I'm sure my next wedding cake will fall over just for saying that!
Microwave Cake
1 box of cake mix (any flavor)
1 can of pie filling
3 eggs
Spray your microwavable bowl with non stick spray, pour in batter and cook for 8-12 minutes. Let rest for a few minutes. Pour frosting or icing on top. Then eat!
Best combinations: Chocolate with cherry pie filling, yellow or spice cake with apple pie filling.
Has anyone else tried this out? Do you like it? What combinations do you love?