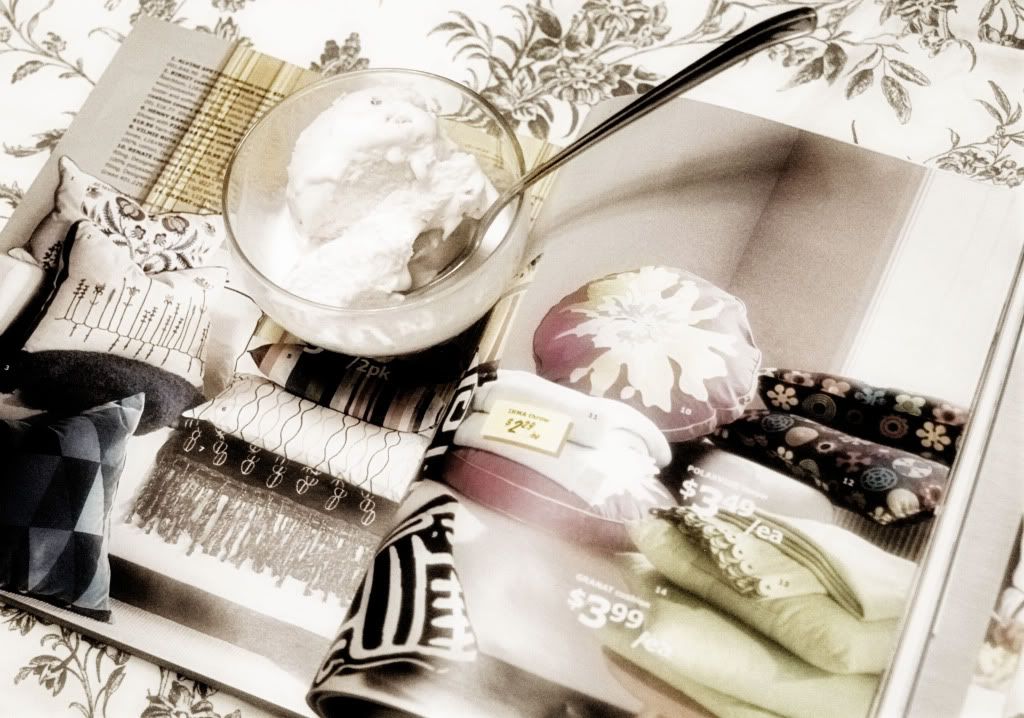 Boys are both asleep. 3 hours of alone time. Awww... Peaceful silence...
This is what i did...
Sat and brainstormed my house. I still haven't decorated. It's been over 6 months since we moved here. Wow...sad. It's one of my
23 things
to do before I turn 24 years old, to decorate and furnish every room of my house. I have less than 4 months left to do it! So the
Ikea
catalog, a bowl of strawberry ice cream and I sat down and did some dreaming and sketching.
I also went online Christmas shopping. I got presents for the boys for FREE! Score! Use this
invitation link
and sign up for Gilt, an discount designer store. When you sign up you get a 20 dollar credit for joining. Also you can get free shipping to if you invite 10 friends on their website. So with that, I got the boys some books for christmas! The site changes daily, so there is a new variety of things by now.