Holiday's are the best time for pie. But who would complain about a pie anytime! If you haven't tried a lattice apple pie, it's super fun and easy!
Start with your favorite tart apples and your favorite pie crust dough. I think these apples were Honey Crisps.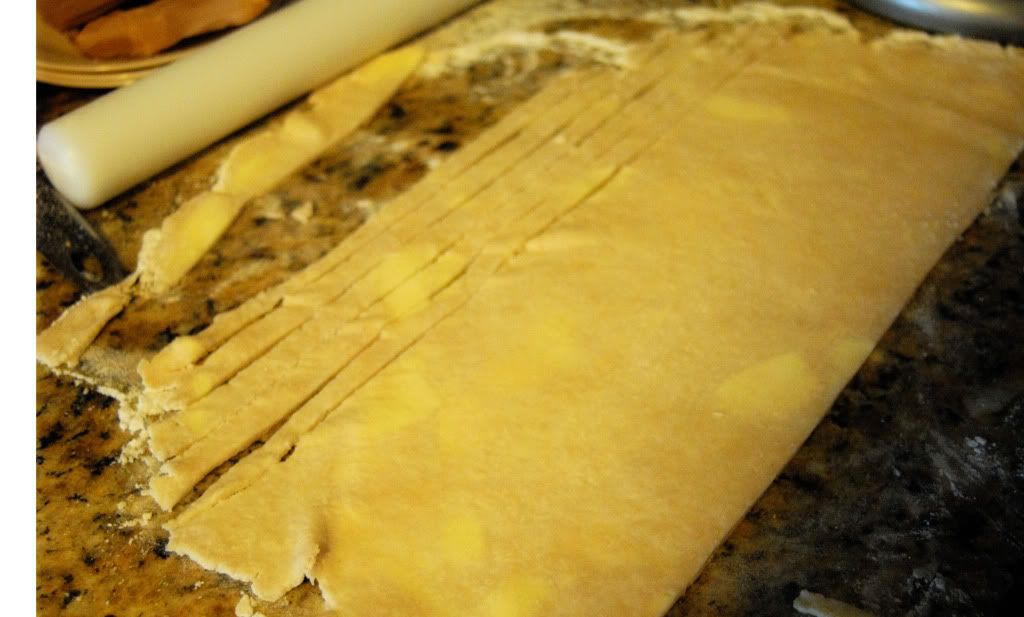 Roll out your dough and place in your pie pan. Fill with apples, coated in flour, sugar and cinnamon. Dot with butter. Then roll out the rest of your dough and cut into strips. I do mine very small. Use a ruler if you don't think you can get them even.
Start placing them on top of the pie. Place them very close together.
Keep placing them all running in the same direction till the whole pie is covered.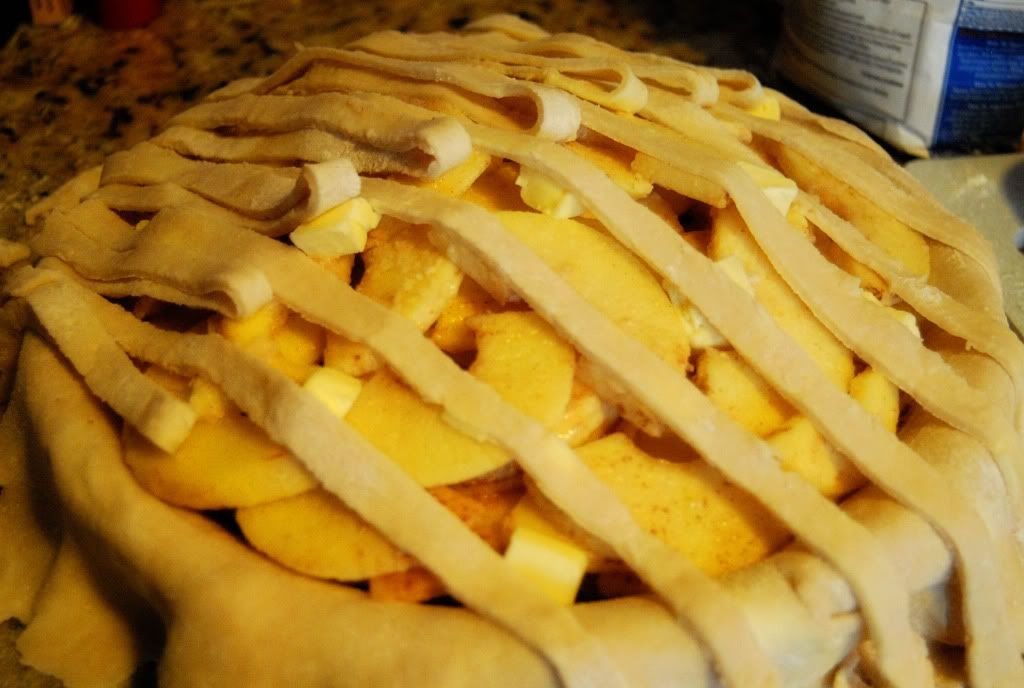 Pull back every other one, half way back on the pie.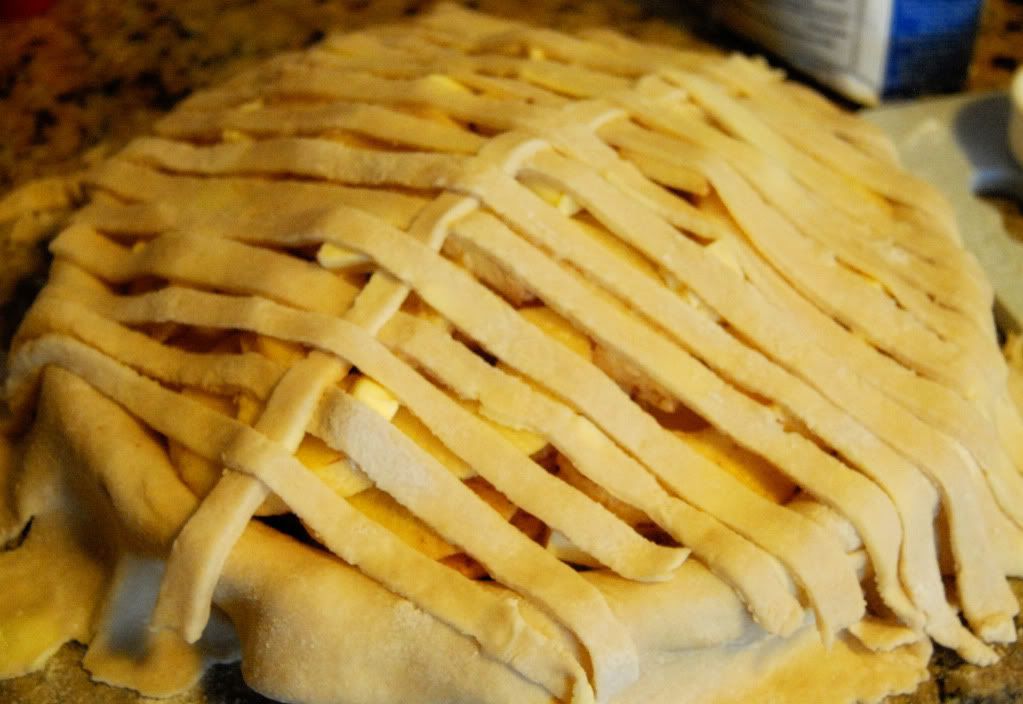 Now place another strip going the OPPOSITE direction. And then fold back down all the strips you had pulled back.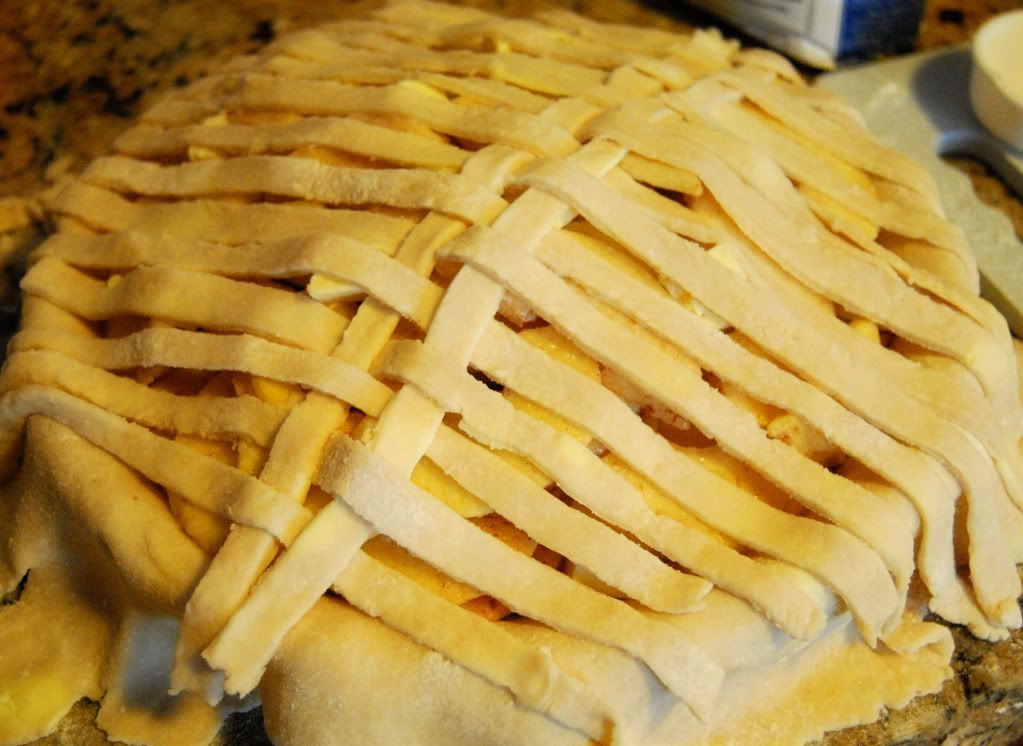 And again.
And again..
And again...
Until the whole pie is covered.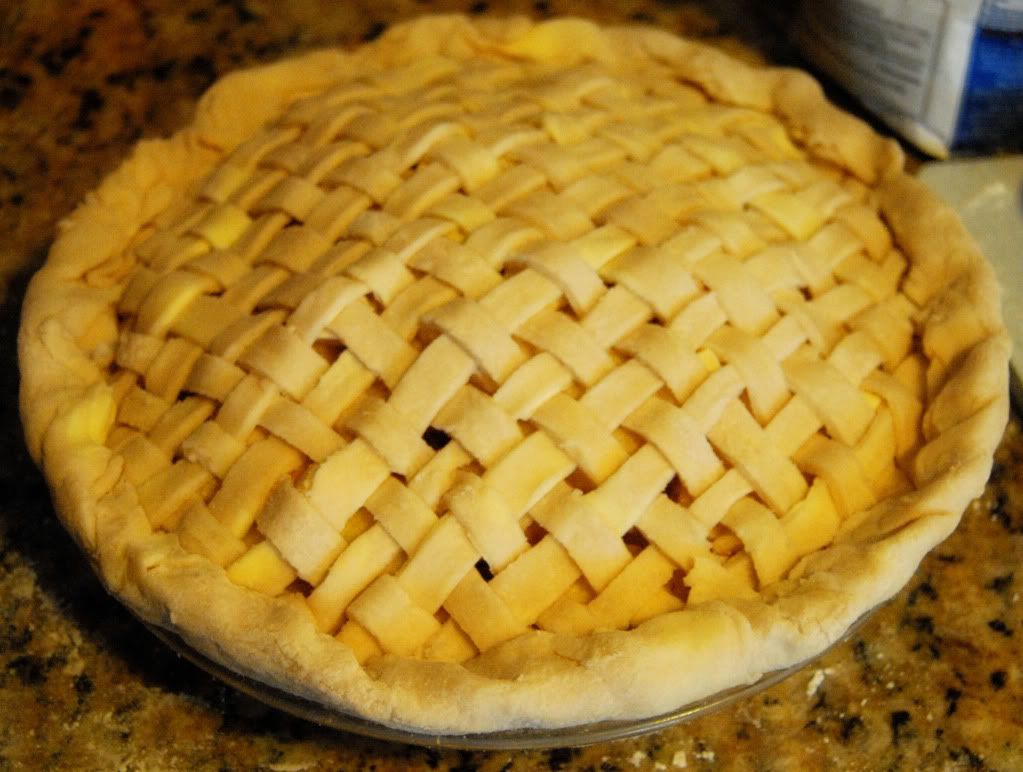 Now cut off the extra dough you have hanging on the edges. I leave around a inch of dough. Then fold up the extra to form the beginings of a crust.
Now at this point you could use a fork and smash down the edges of the crust. But I like to pinch the edges to make a zig-zaggy/flutted crust.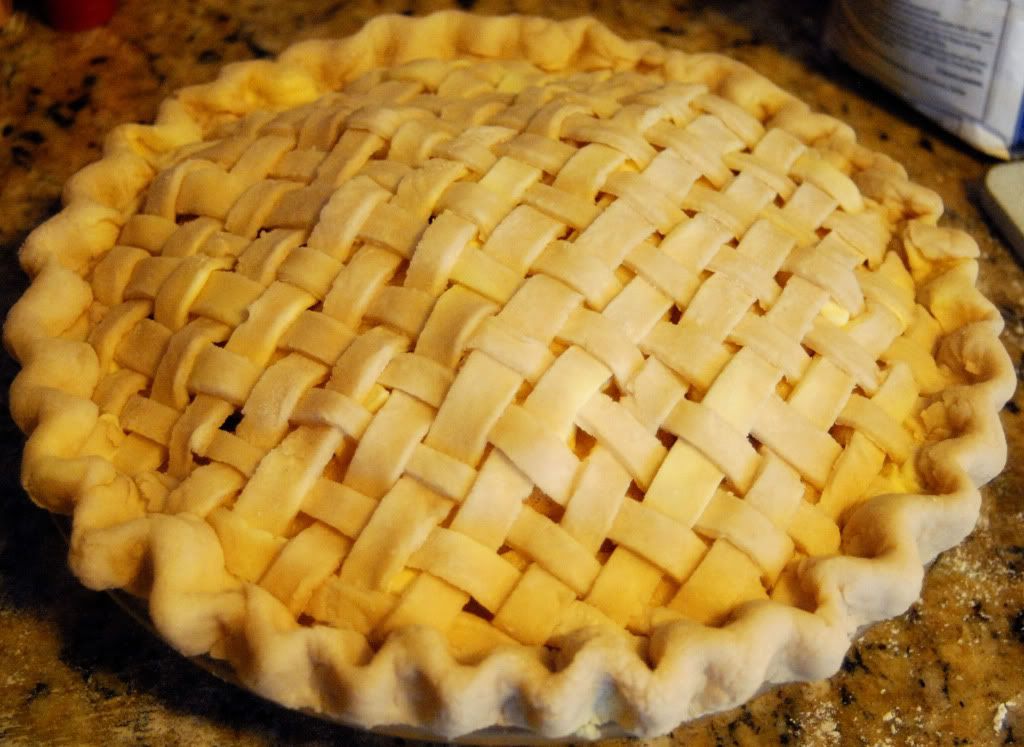 See! Gorgeous!
Now for some egg wash. Wisk up one egg adding a tiny bit of water. Brush on evenly to make you pie glossy!
Bake according to your recipe. I did 425 and it will take anywhere from 50-60 minutes. My apples were incredibly crispy and so I put mine in for 90 minutes.
After the pie has reached desirable brownness, around 20 minutes? take it out of the oven and cover with foil. You don't want to burn the top crust. Then put back in till pie is done cooking. When apples are soft, pull out of the oven...

Gasp
in delight!
Let pie set for a hour or so. (no eating it sooner, or it will be too juicy!)
Enjoy!