After a few of my friends suggested
Bountiful baskets
.
(Thank you
Heather
and
Glenda
!)
I finally decided it was time to give it a try. Bountiful Baskets is a big food co-op. They have the buying power to get produce at extremely good prices.
You pay 15 dollars (+1.50 fee) for a basket. You buy them on Monday/Tuesday and you pick them up Saturday morning.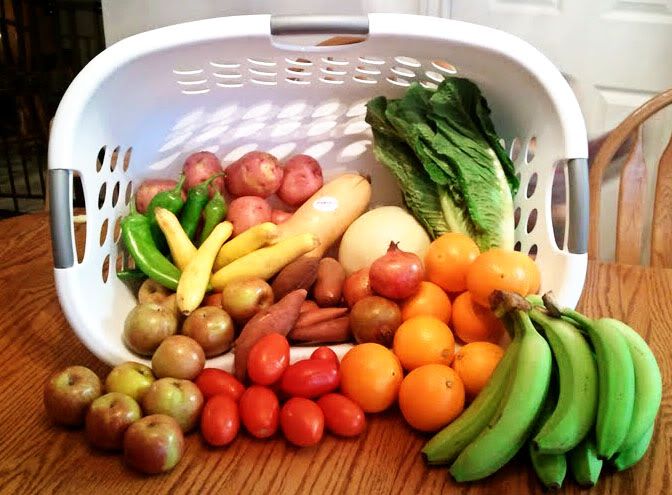 This is what I got this last Saturday.
11 bananas
12 apples
4 yellow squash
8 roma tomatoes
10 oranges
3 pomegrantes
4 Anaheim peppers
1 Butternut squash
1 Honeydew Melon
1 Romaine lettuce
9 small Sweet potatoes
11 red potatoes
All for 16.50!! It's awesome!!!
Every week the baskets are a little different. The variety is fun because you get to try new things. You can buy up to 3 baskets each week. If you can't use up a whole basket in a week you can always split with family or friends. They also offer other things you can buy, for example: bread, rolls, tortillas, boxes of just citrus, apples, blackberries, tomatoes etc. The extras available are always changing each week too.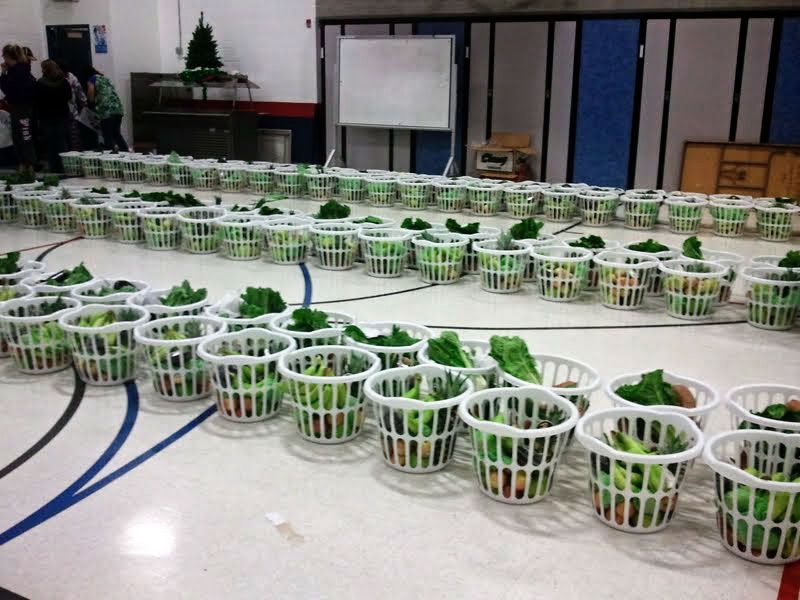 Here are a few pictures of the location where I pick up. Some locations are large, others are at volunteers homes. Depends on where you are located. You bring your own laundry basket and take 2 of these little baskets that are in the picture. One if full of the veggies the other is fruits.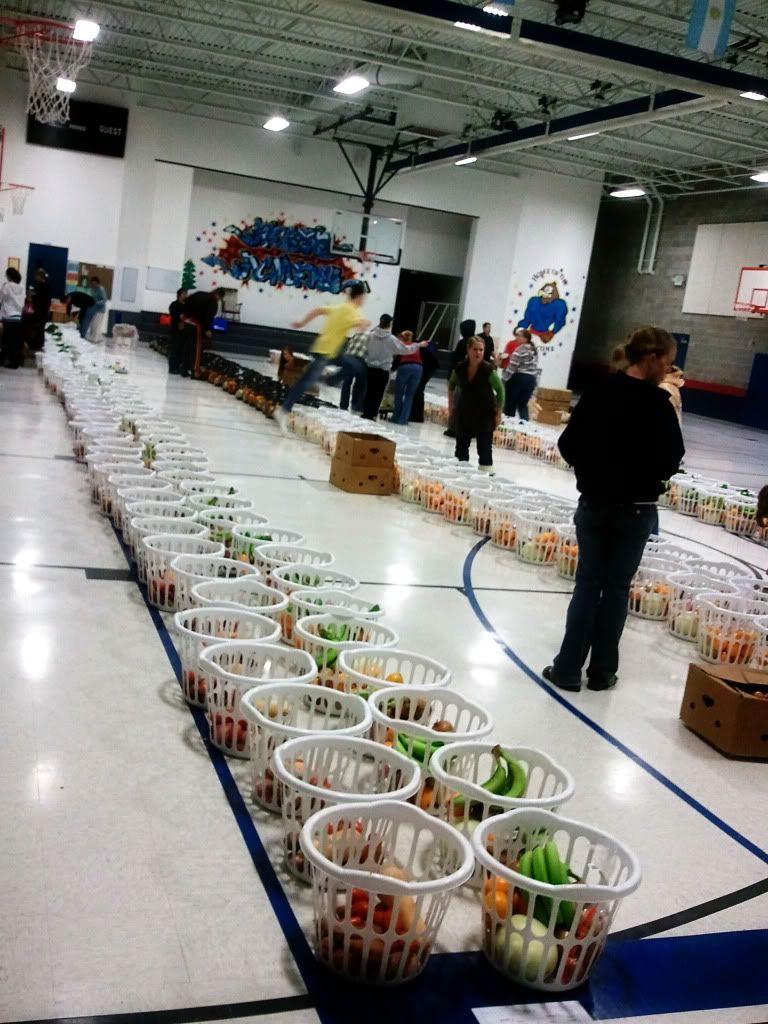 Bountiful baskets
are in Arizona, Colorado, Idaho, Montana, Nevada, Oregon, Texas, Utah, Washington and Wyoming. If you have any questions, ask away! I've only done it 2 weeks now. I was very hesitant at first. It took me over a year to finally get the guts to try this out. I wish I had sooner!