Read the beginning of the story
here
.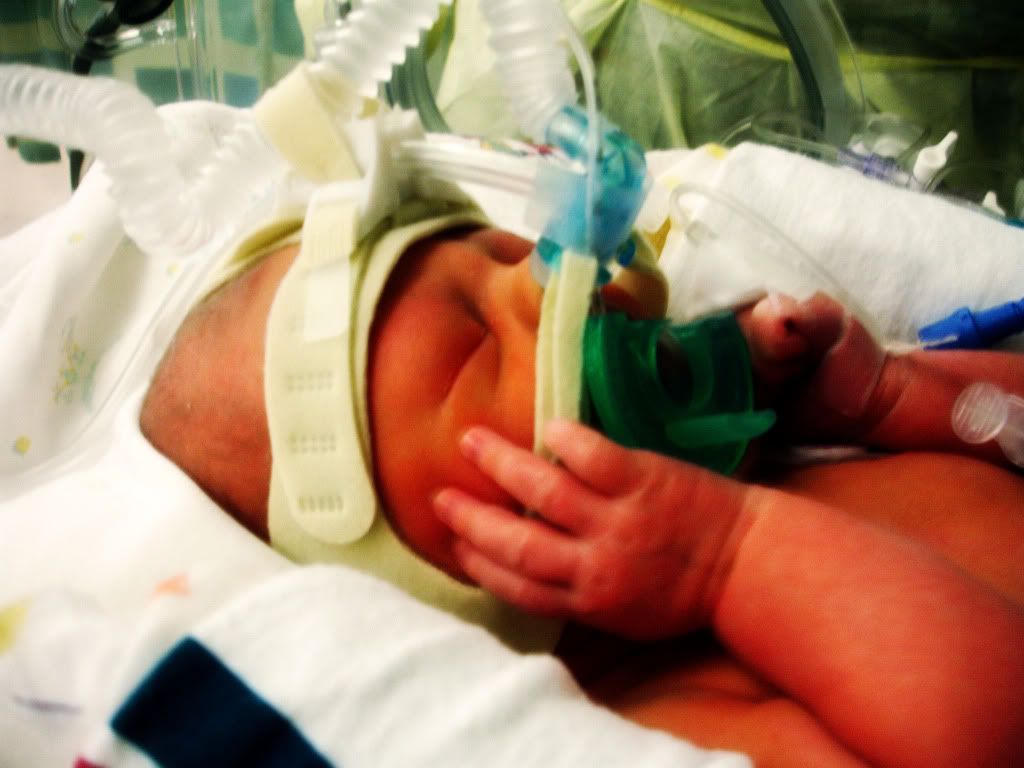 The NICU felt like 3 years.
Seeing your baby hooked up to machines is a frightening thing.
To only be able to touch your baby with gloves for days.
How can they get better without feeling love, and being held.
I had such a hard time understanding it all.
The worse thing about it is they wouldn't ever tell us he was coming home. Ever.
When we would ask questions they couldn't answer most of them.
It was so hard not knowing when we could hold him next...
When he would get off the machines...
When he could come home...
So many questions were unanswered.
We had to turn to the lord in for what we needed.
Prayer helped tremendously. It was such a comfort and got us through it all.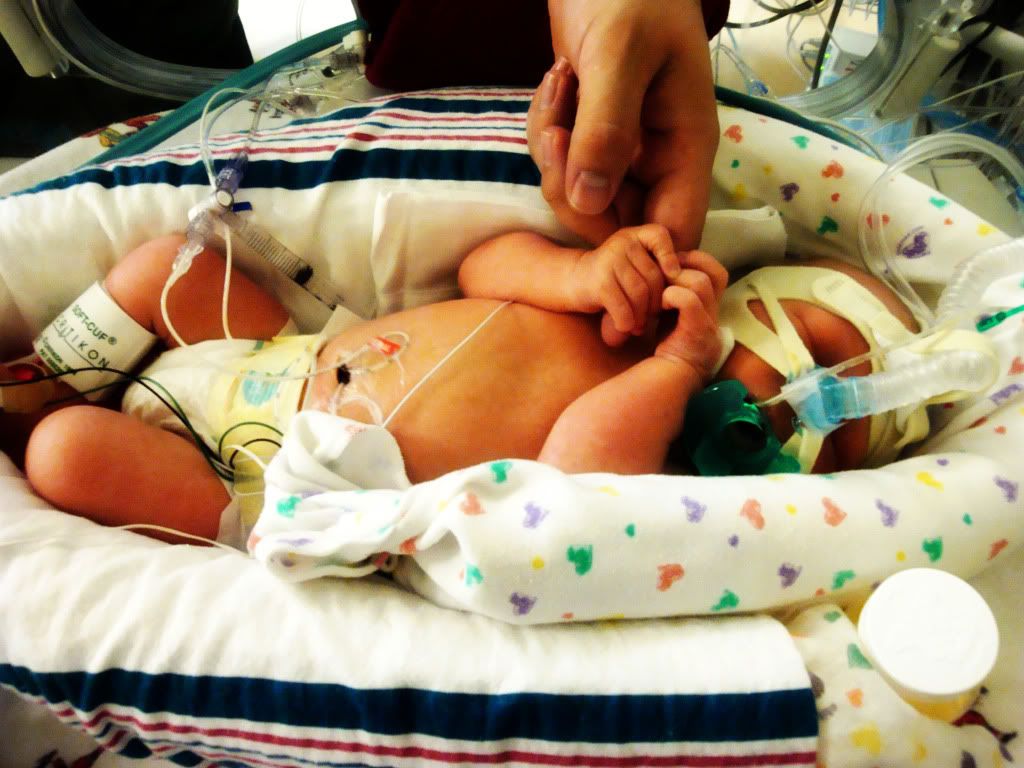 It was 3 days before I could hold my baby.
And this may sound crazy to you. But when they put him in my arms.
It was like a group hug.
Someone was there helping him. And also comforting me.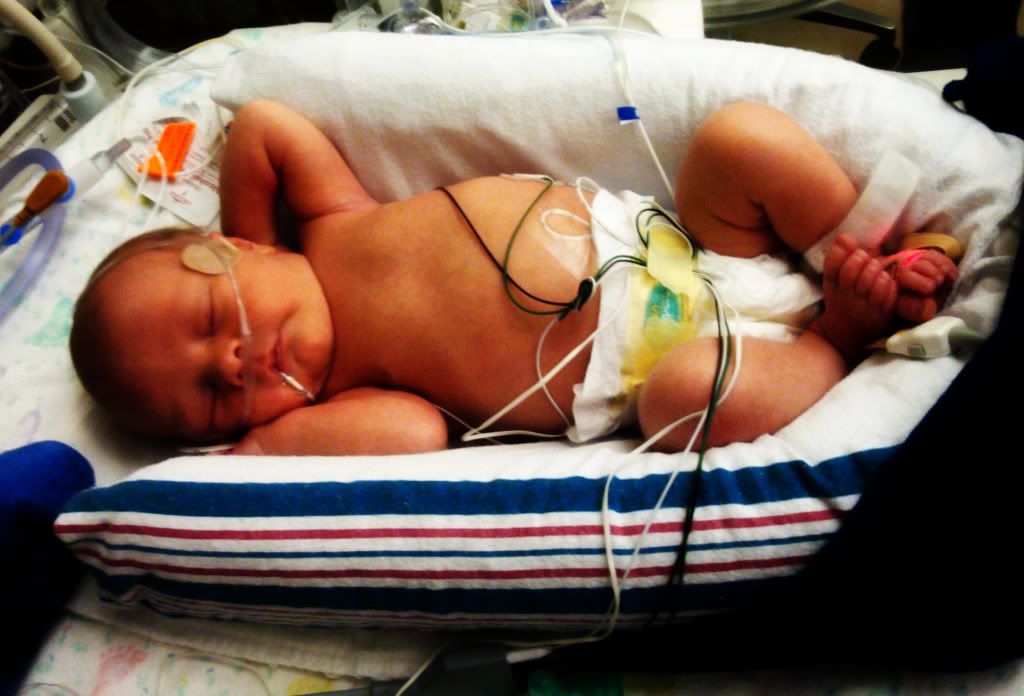 It was all like a bad dream.
I'm so glad I woke up from it.
Slowly the cords disappeared...
The antibiotics fought off the pneumonia...
His lungs got stronger...
After 12 VERY long days. We got to bring JackJack home.
Here is a couple cute videos of Georgie meeting Jack for the first time.
He was very excited to meet the baby. And also to see there were dinosaurs on Jack's clothes and carseat.
Video 1
Video 2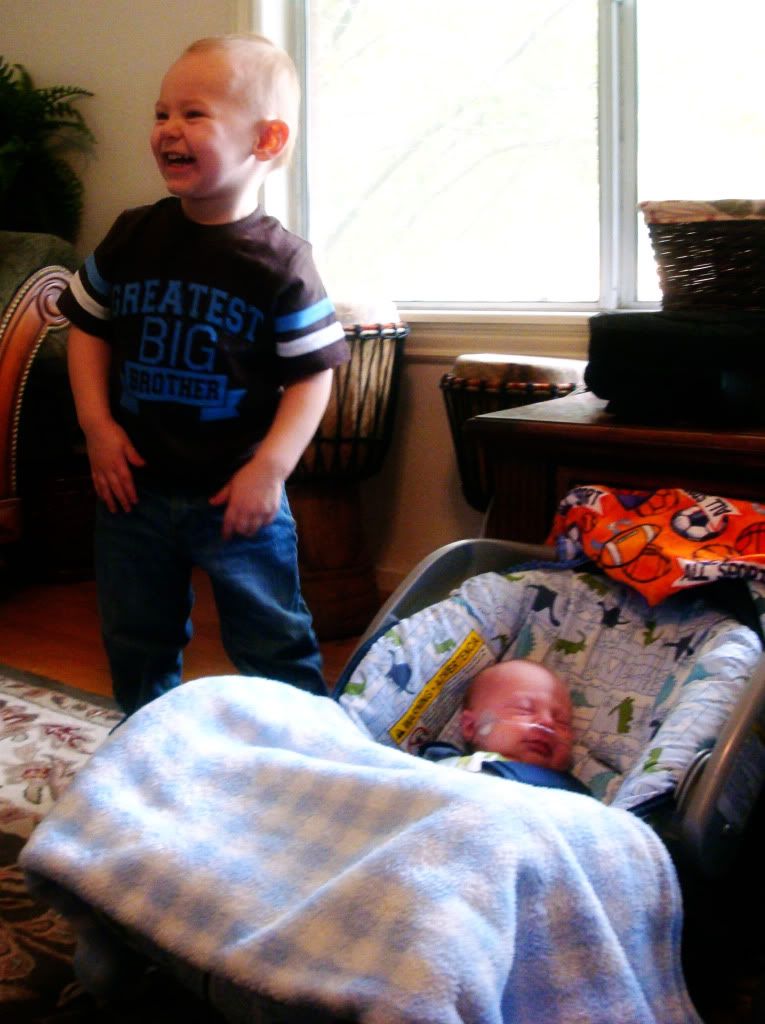 And here is Jack now that he is home...
More of this gorgeous baby and other things tomorrow...
Love, Linz