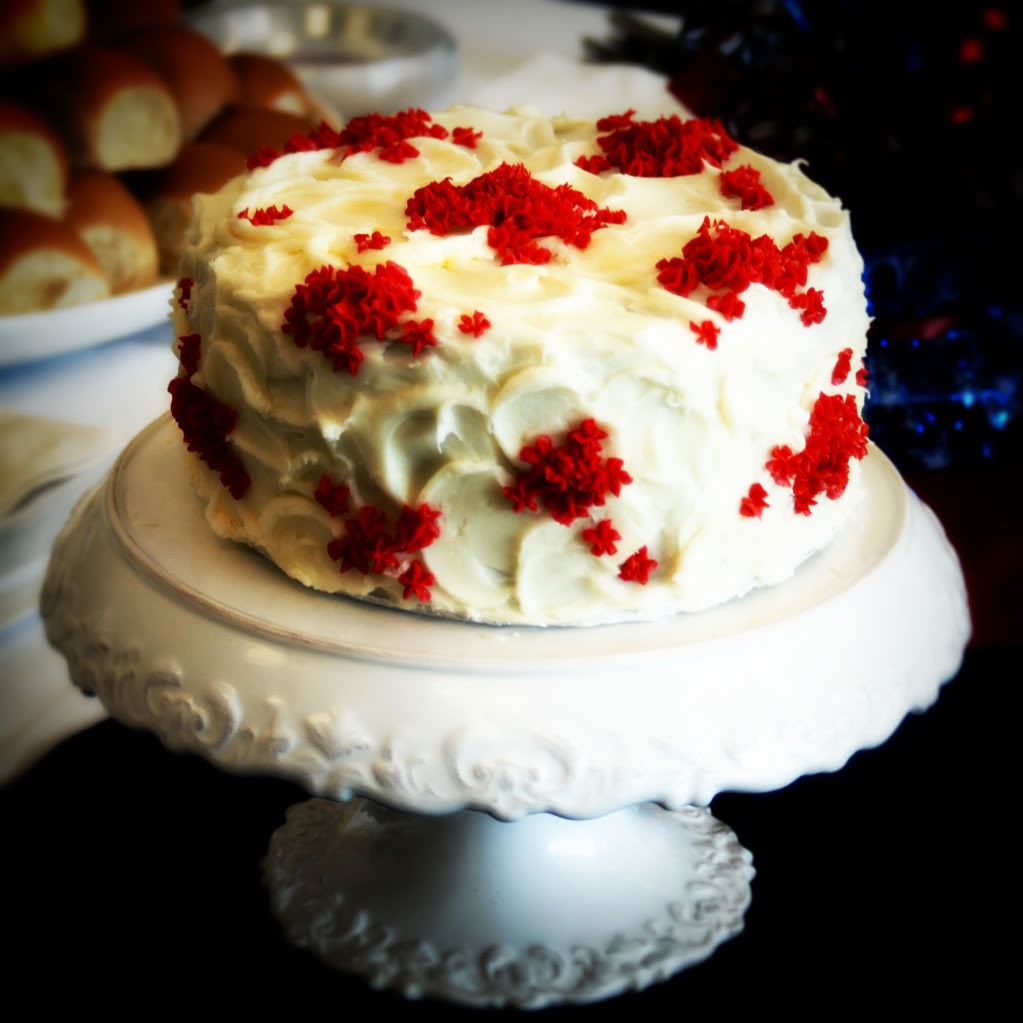 I highly recommend this carrot cake recipe. My best friend Holly and I made this cake for her mom's birthday. The frosting is even more amazing!!!
Carrot Cake
4 eggs
1 1/4 cups vegetable oil
2 cups white sugar
2 teaspoons vanilla extract
2 cups all-purpose flour
2 teaspoons baking soda
2 teaspoons baking powder
1/2 teaspoon salt
2 teaspoons ground cinnamon
3 cups grated carrots
1 cup chopped pecans
Cream Cheese Frosting
1/2 cup butter, softened
8 ounces cream cheese, softened
4 cups confectioners' sugar
1 teaspoon vanilla extract
1 cup chopped pecans
Directions
1. Preheat oven to 350 degrees F (175 degrees C). Grease and flour a 9x13 inch pan.
2. In a large bowl, beat together eggs, oil, white sugar and 2 teaspoons vanilla. Mix in flour, baking soda, baking powder, salt and cinnamon. Stir in carrots. Fold in pecans. Pour into prepared pan.
3. Bake in the preheated oven for 40 to 50 minutes, or until a toothpick inserted into the center of the cake comes out clean. Let cool in pan for 10 minutes, then turn out onto a wire rack and cool completely.
4. To Make Frosting: In a medium bowl, combine butter, cream cheese, confectioners' sugar and 1 teaspoon vanilla. Beat until the mixture is smooth and creamy. Stir in chopped pecans. Frost the cooled cake.
Tips from me:
*Substituting some of the oil for applesauce would be great in this cake. It's a little greasy for just an any day dessert.
**Grate carrots on the big side of the cheese grater.
***I didn't include any of the pecans and it was great without!
****If you need to take the cake out of the pan to decorate. Make sure you do this a few minutes after the cake comes out of the oven. If you wait till its almost cooled it WILL be glued to the pan...Learned that the hard way.