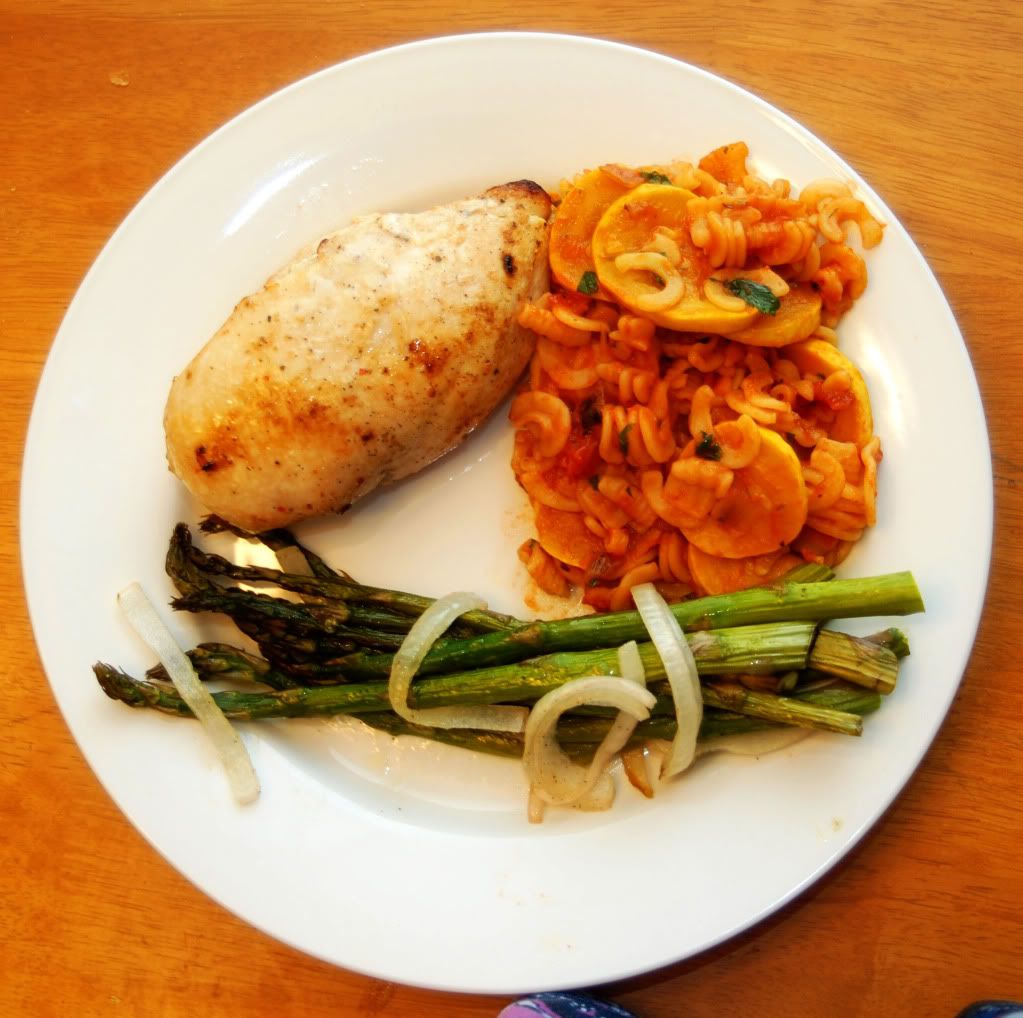 Last night I threw together a dinner and it turned out great. It's always so fun that you can just throw together ingredients and get a great meal without a recipe.
Here is what I did:
For the chicken I used a tip I saw on my friends blog,
Secrets of Mom
.
She posted a
video
about marinating meat.
I bought a bulk pack of chicken breasts.
When I got home I put them in Ziploc bags, dividing them up for meals.
When I did this I squirted in some Italian salad dressing.
And then froze for later, marinated perfectly!
When I baked it for dinner I defrosted the chicken, put in a pan with olive oil, salt and pepper, and baked it at 350, till fully cooked. It was wonderful!
The asparagus I cut off the hard ends. Then threw in the pan with half a sliced onion, tossed lightly in olive oil and salt and pepper. Baked that at 350-400. About 20 minutes. It was awesome, I'm not normally a asparagas fan.
For the pasta:
Cook whatever good noodles you have. I think mine were Radiatori.
Then I took the second half of my onion, diced it. Sweated it in a pan with olive oil. Then I put in a can of tomato sauce and diced tomatoes. Added garlic powder, salt and pepper, and Italian seasoning. Then I thinly sliced a zucchini and threw that in too. Cooked at a slight simmer till the zucchini was soft and cooked. I mixed with the noodles and tossed with fresh chopped parsley.
It was one of those meals that every little bit was eaten. Even by the 2 year old! Success!!!