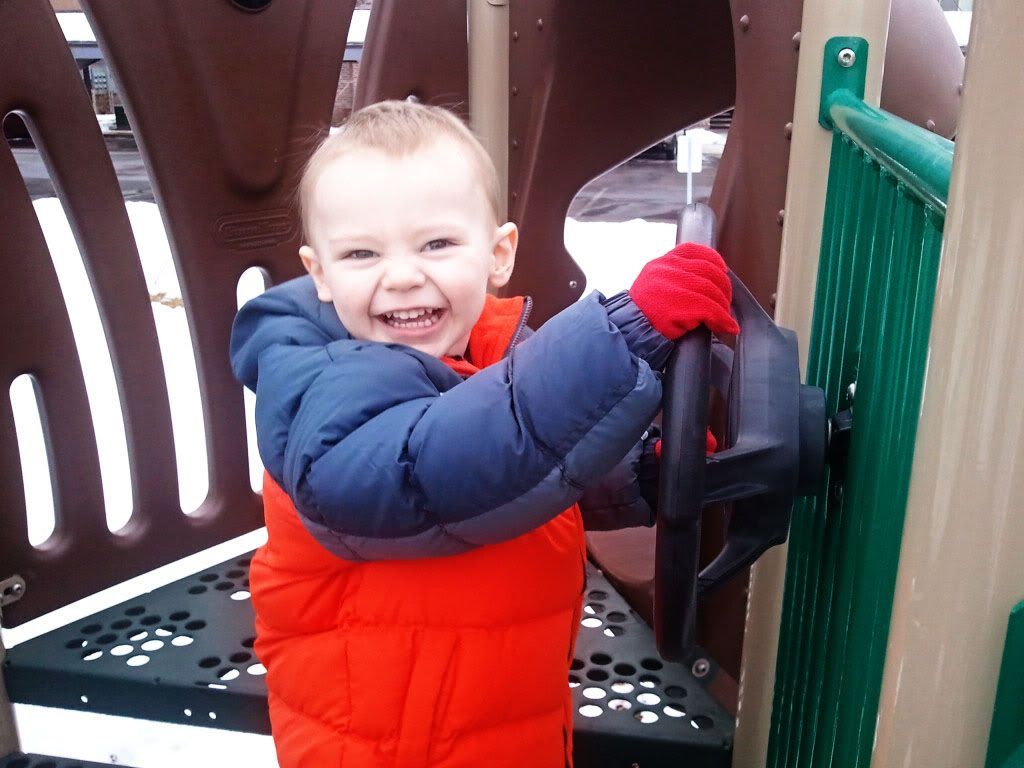 George and I went and played in the snow. Since Baby Jack is on lockdown, we have not left the house much since October.
Sadly, this was George's first time playing in the snow this winter. And I promise it wont be the last. We had too much fun.
He quickly realized throwing snow at Mommy was the funniest thing ever. Mommy would squeal and jump out of the way.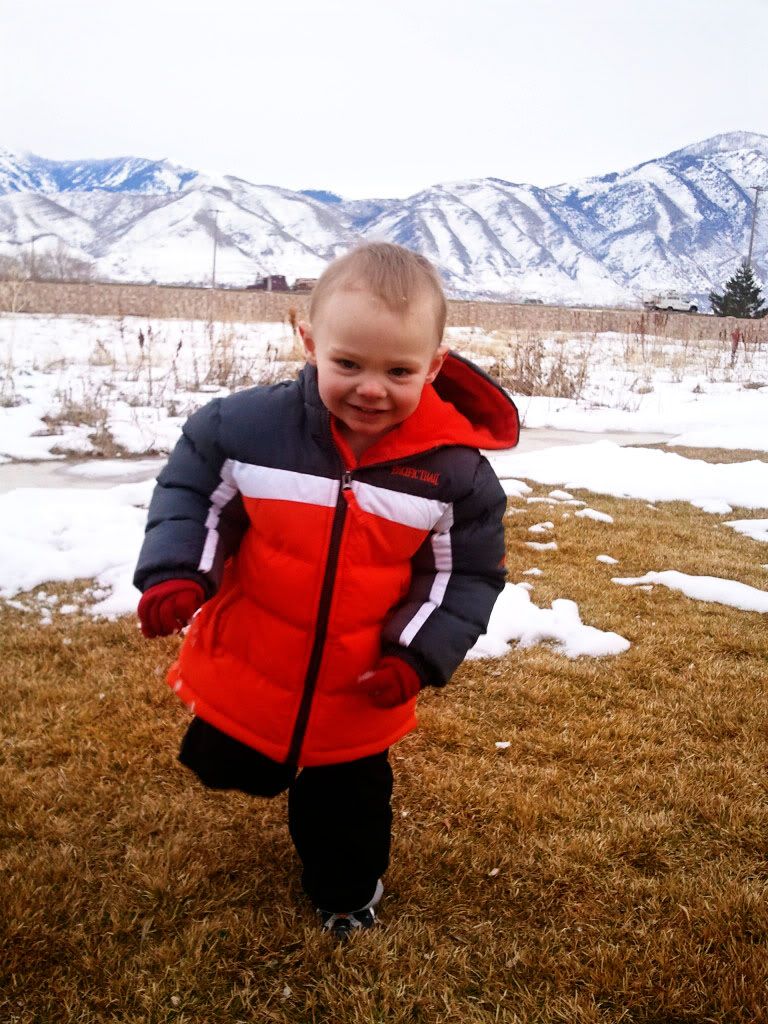 Here he is running at me with snow filling his hands.
Mommy trying to dodge the fistfuls of snow...resulting in blurry pictures. Wait..why do I keep referring to myself in the third person? I'm not Elmo or Yoda...
Note to all mom's out there. Gloves take 15 minutes to get on 2 year olds, invest in mittens!