After embarrassing Max the other day posting a picture of him after he ate a diaper. He has been extra cute lately and convinced me to clear his name.
Maxy is the cutest dog on the planet. Sweet and cuddly. This is him as a little pup.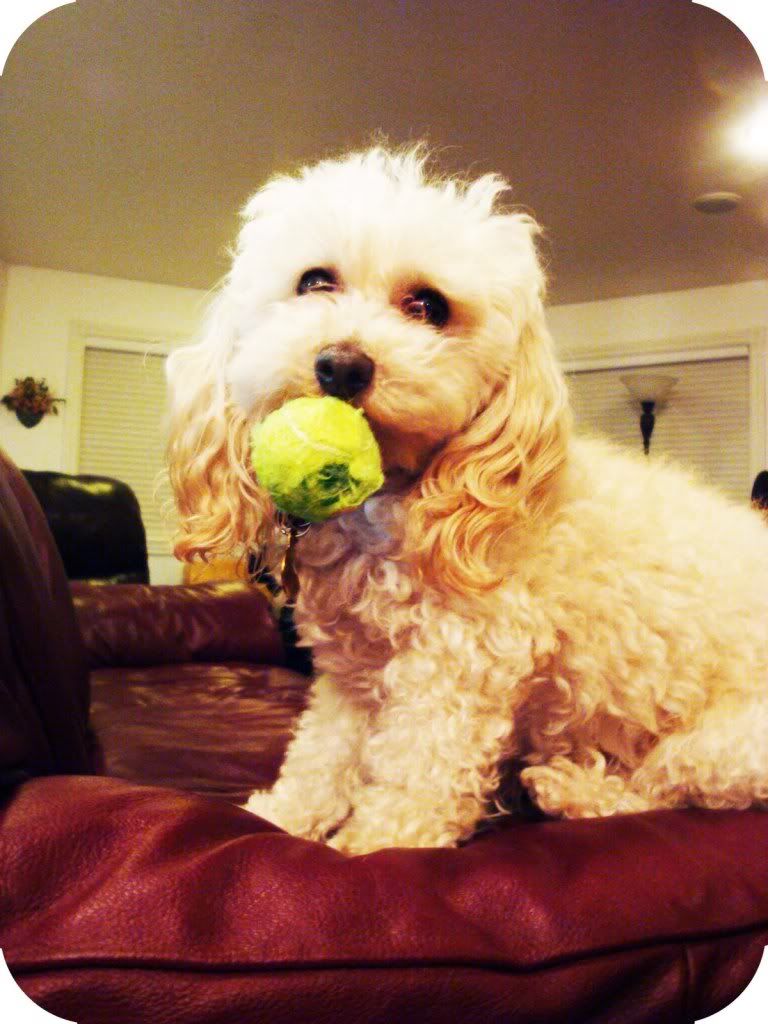 He loves balls. He goes bonkers with them. Give him 2 or 3 and he will loose his mind. He wants to pick them all up at once and always goes mad trying.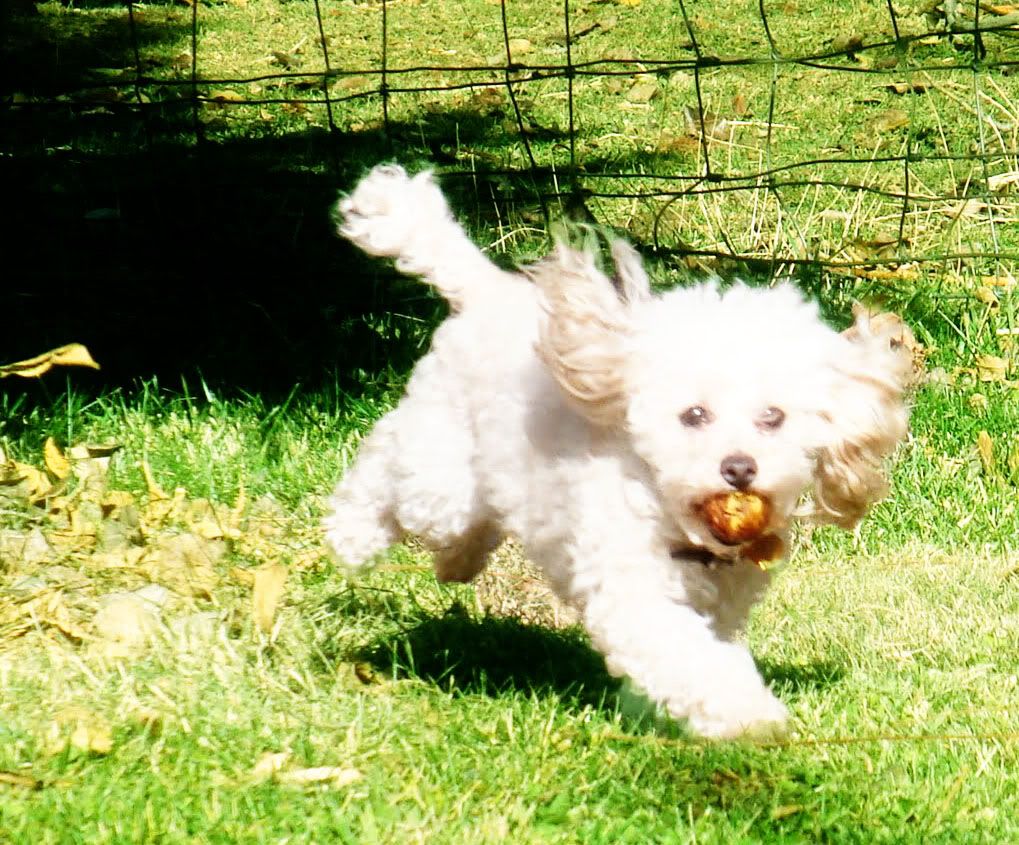 He also thinks anything round like a ball is fun. Here he is playing fetch with a walnut. Crazy nut...I mean crazy Mutt..
Actually Max isn't a mutt. He is a purebred poodle. Weighs 3.5 pounds and is about to turn 4 on February 2nd.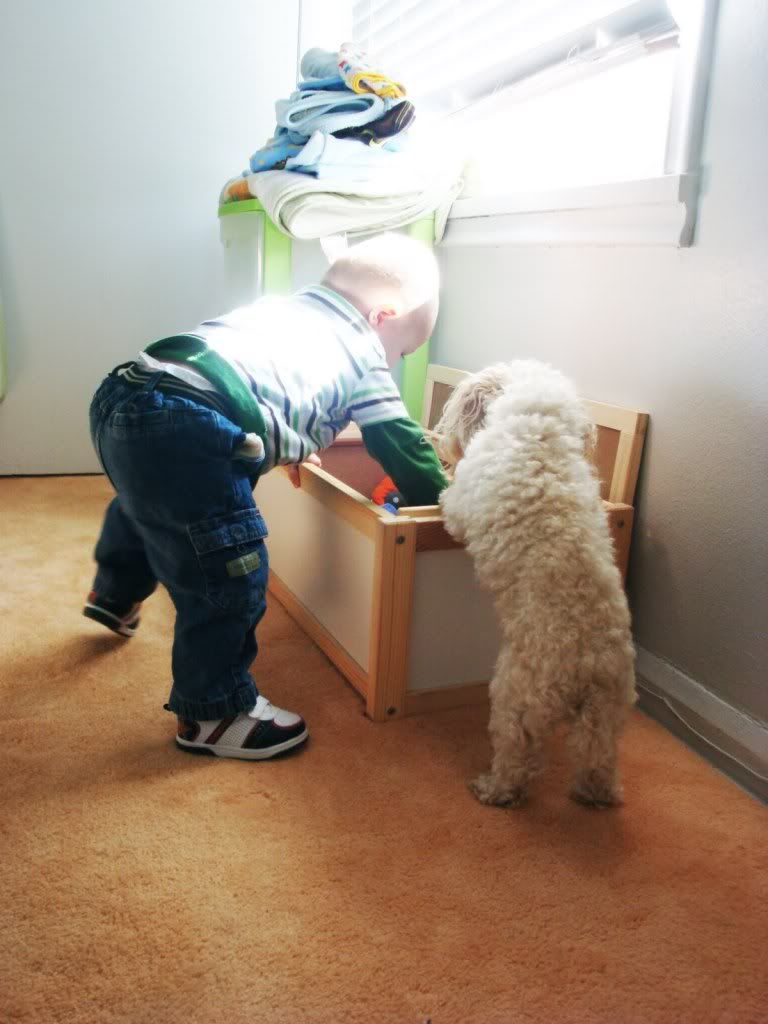 He is George's best buddy. Always putting up with the occasional tail pull. He is very loyal to his Georgie.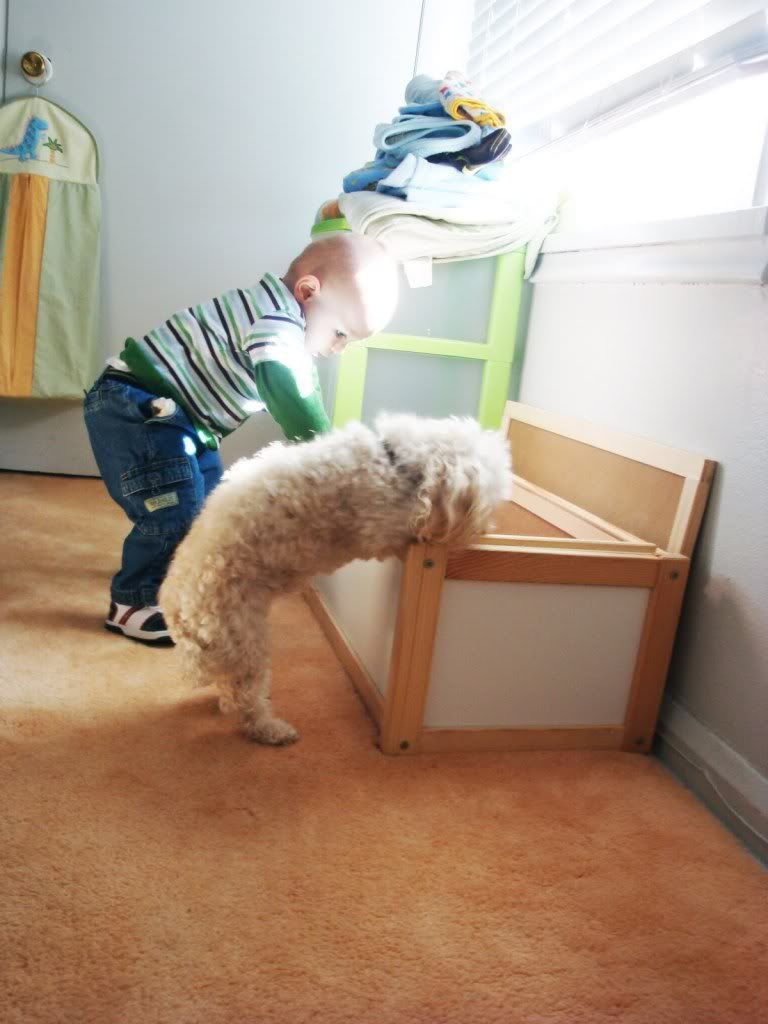 Playing in the toy box with George.
He loves to cook....ok maybe not. But he loves to eat!
Well that's enough of the little fluffy love pup for one day. Is that better Maxy Waxy? You can stop giving weird glares now that your name is cleared...