There are sure a lot of great pictures I have found on my cell phone. These are back from February.
The boys are sporting matching outfits.
(yes, I do love torturing them)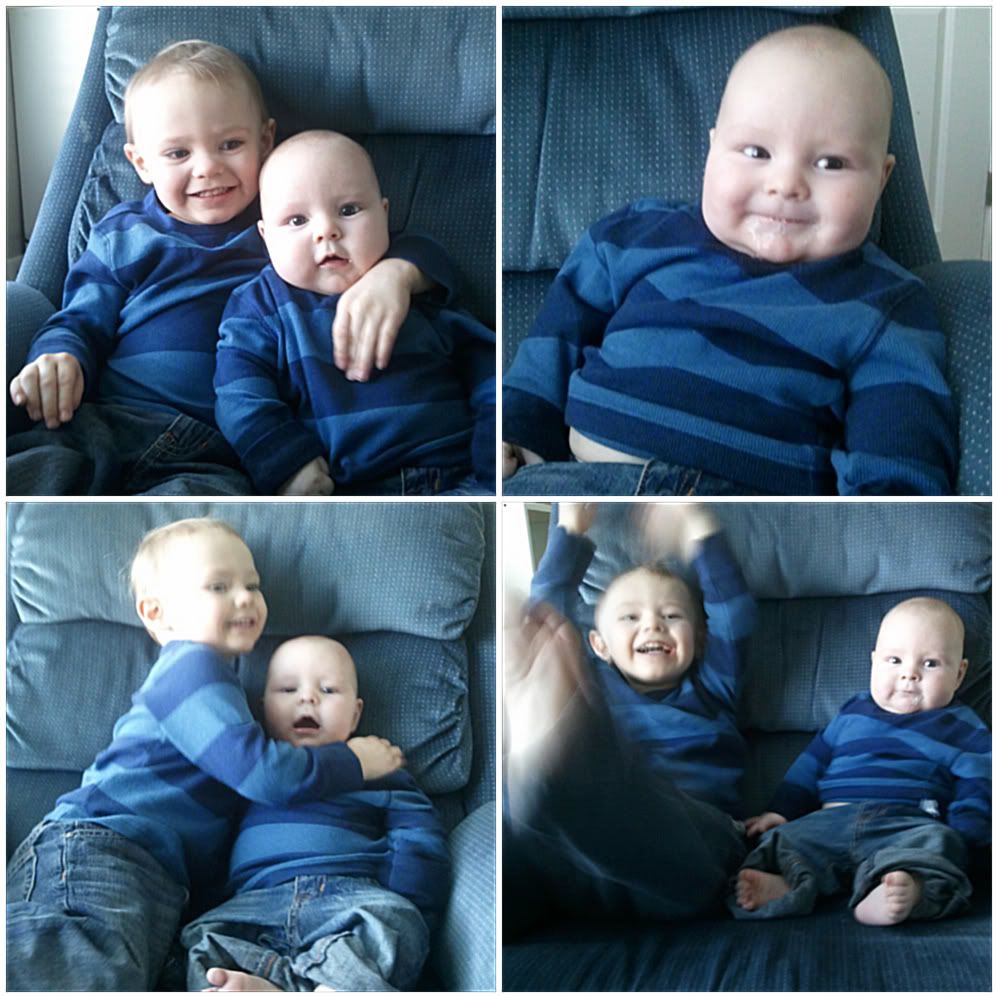 Jack had his 6 month doctors visit. The kid is 21 pounds and 28 inches long.
That puts him in the 95% for weight and 93% of height.
Currently he is wearing mostly 18 month clothes.
We still can't get him to eat solids or take a bottle.
So, I feed the chubs every couple hours and we pretty much NEVER get to leave the house, doctors orders.
The day RSV ends this season we will be having a PARTY!!!
I think I will complete the process of going insane before the week is done.
I very much need a break!
Anyone want to take me away?? Dinner? Shopping? Movie? Anything?
Please don't make me wear a straight jacket....