1-Start with fresh green beans. Rinse them in cold water.
2-Cut the tips off the green beans. Then cut them to whatever length you prefer.
I kept them their natural lengths.
3-Put the green beans in boiling water. Cover the pot and cook for 3 minutes.
The water can be re-used 3-5 times. Just make sure its brought back up to a rolling boil.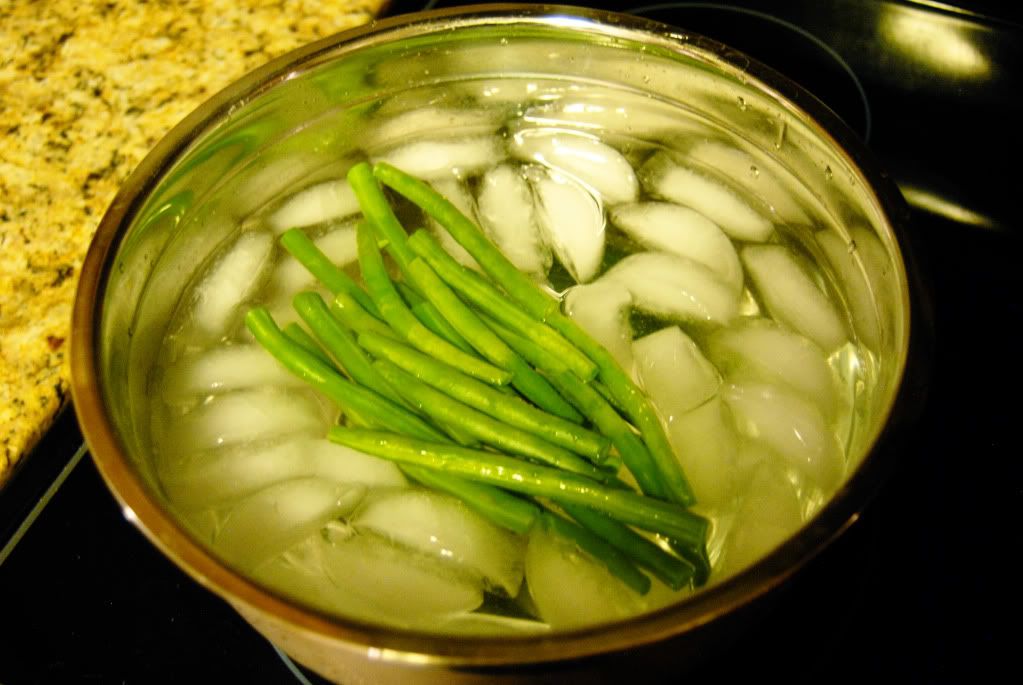 4-Use a slotted spoon or tongs to remove the green beans from the boiling water and immediately plunge them into a bowl of ice water to stop the cooking. Keep them in the ice water for 3 minutes.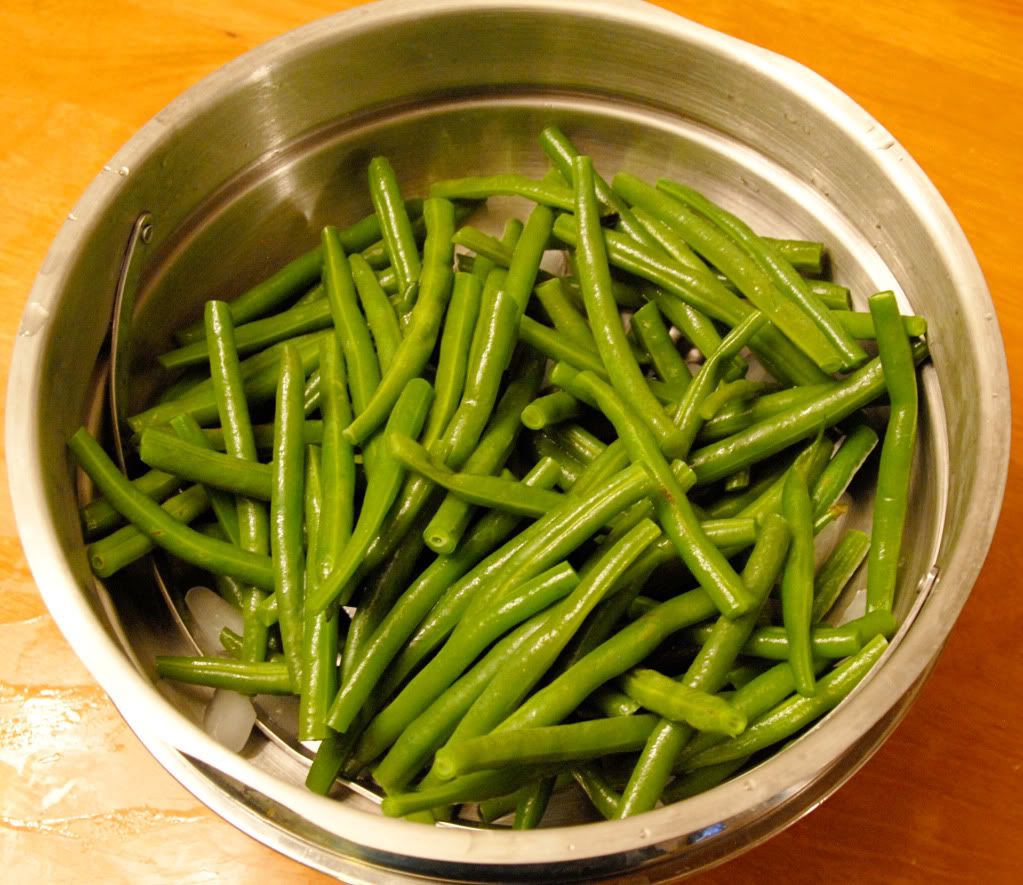 5-Drain them well.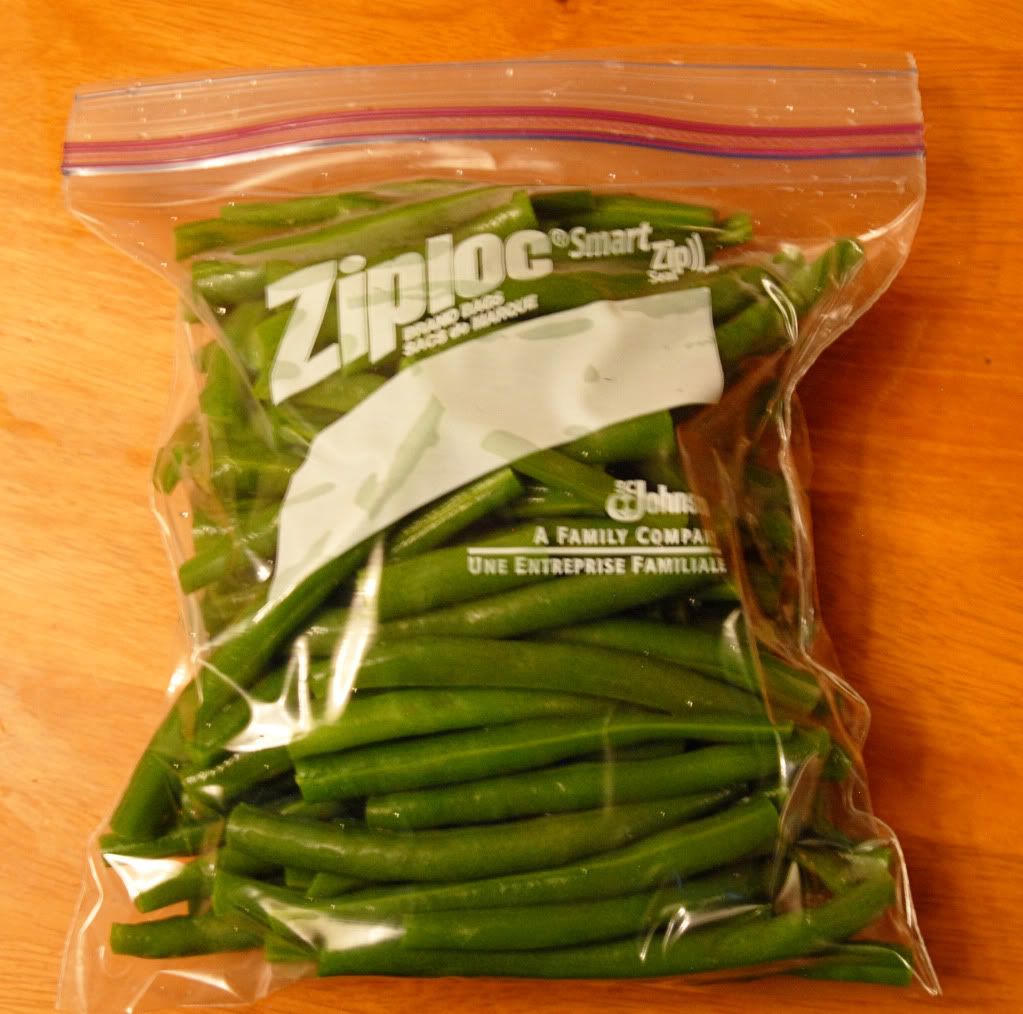 6-Put them in freezer bags and make sure to get out all the extra air you can to prevent freezer burn. If you have a FoodSaver, that would work awesome for this.
And that's how it's done. It was very simple and not as time consuming as I imagined!
Now go enjoy some frozen fresh green beans!
-Linz