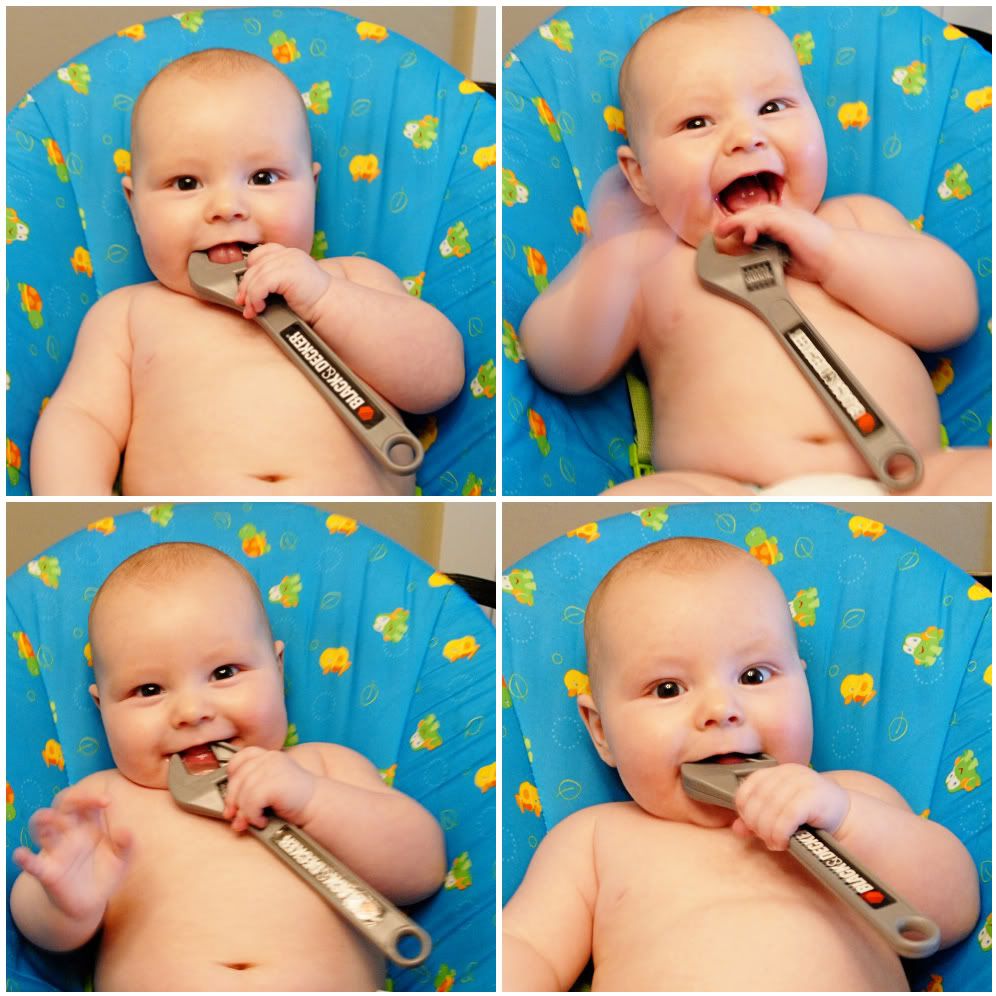 Jack is too cute playing with the toy wrench. George handed it to him and Jack played with it for hours. Such a manly little guy.
So, it was my birthday last weekend.....
Happy Birthday to Me!!!
I turned 2 dozen years old.
It was the best birthday I have ever had.
I will tell you what I did, and show you what I got soon.
Have you gotten used to Day Light Savings time yet?
I have a confession....
I never changed my clock on the wall.....LAST day light savings time.
So...now it's correct. :)
Have a fantastic Tuesday!