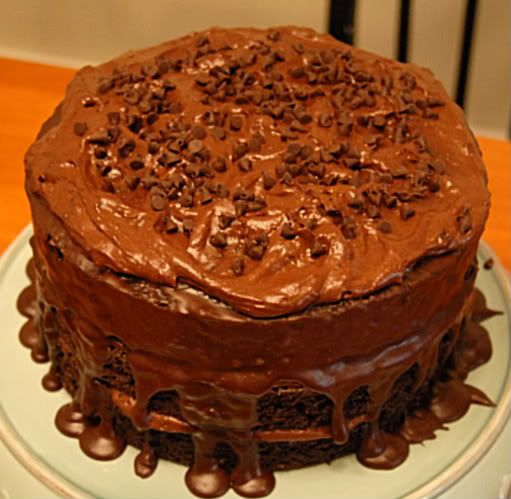 I made this cake for my mom and brother's birthday. It was.....well, the most chocolaty cake I have ever had.
It was devils food cake with mini chocolate chips inside.
With chocolate mousse in between every layer and on top.
With ganache poured over the cake.
Oh, and dont forget the mini chocolate chips on top too.
Yeah...this cake has A LOT of chocolate.
It was sooooo moist and amazing. I will definitely be making this again, hopefully soon, I want to post in more detail how to make it.
All you chocolate lovers will love it!
We ate it with Dreyers Black Raspberry Icecream, which turned out to be awesome paired with the cake. It was a perfect break from all that rich chocolate.