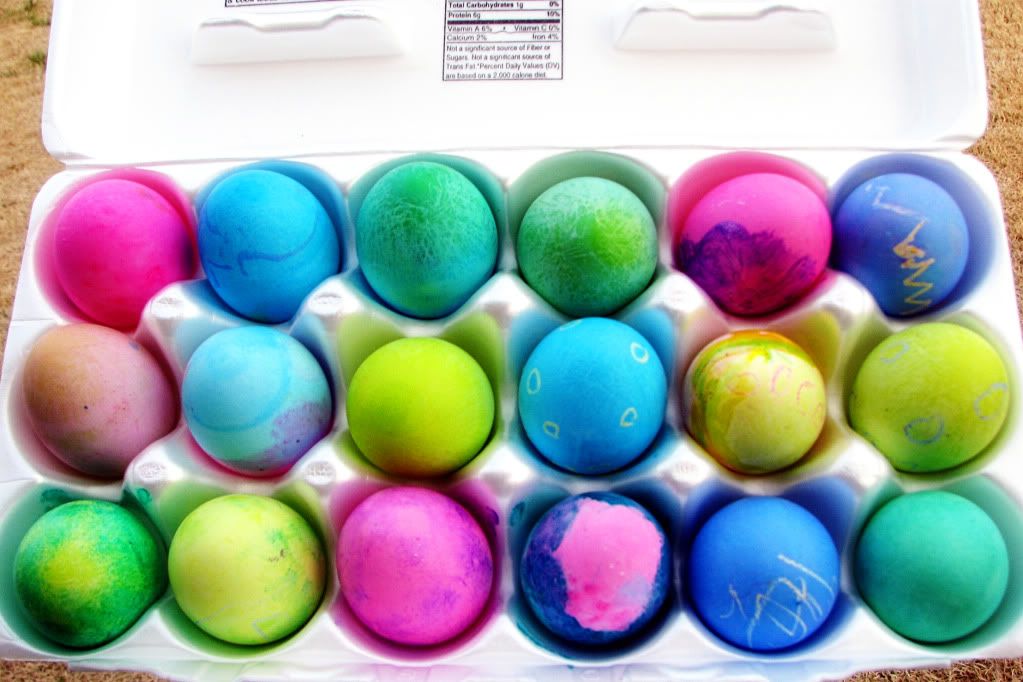 Today I have to hard boil eggs for an easter egg hunt tomorrow. Sadly, I have never done this before. I was sick the day at culinary school where they spent 4 hours mastering every way to cook eggs. And I am not a huge fan of deviled eggs, so I have never conquered the boiling of an egg on my own time.
BUT! I have found someone who has perfected cooking hard boiled eggs.
Read over at
Sandy Coughlin's blog, The Reluctant Entertainer.
Where she teaches you how to make the perfect hard boiled eggs for her
Bush's Beans Tex-Mex Deviled eggs.
I can't wait to try her method and dye eggs with Georgie this afternoon.
Wish me luck!
Tomorrow we are doing lunch, games (egg toss, cake walk etc...) and an easter egg hunt.
Then Sunday will be church and Easter dinner. (well technically only Jake gets to go to church. The rest of us are still on lockdown. I've got serious cabin fever going on!)
What are your plans for Easter weekend?
Photo by Care_SMC.