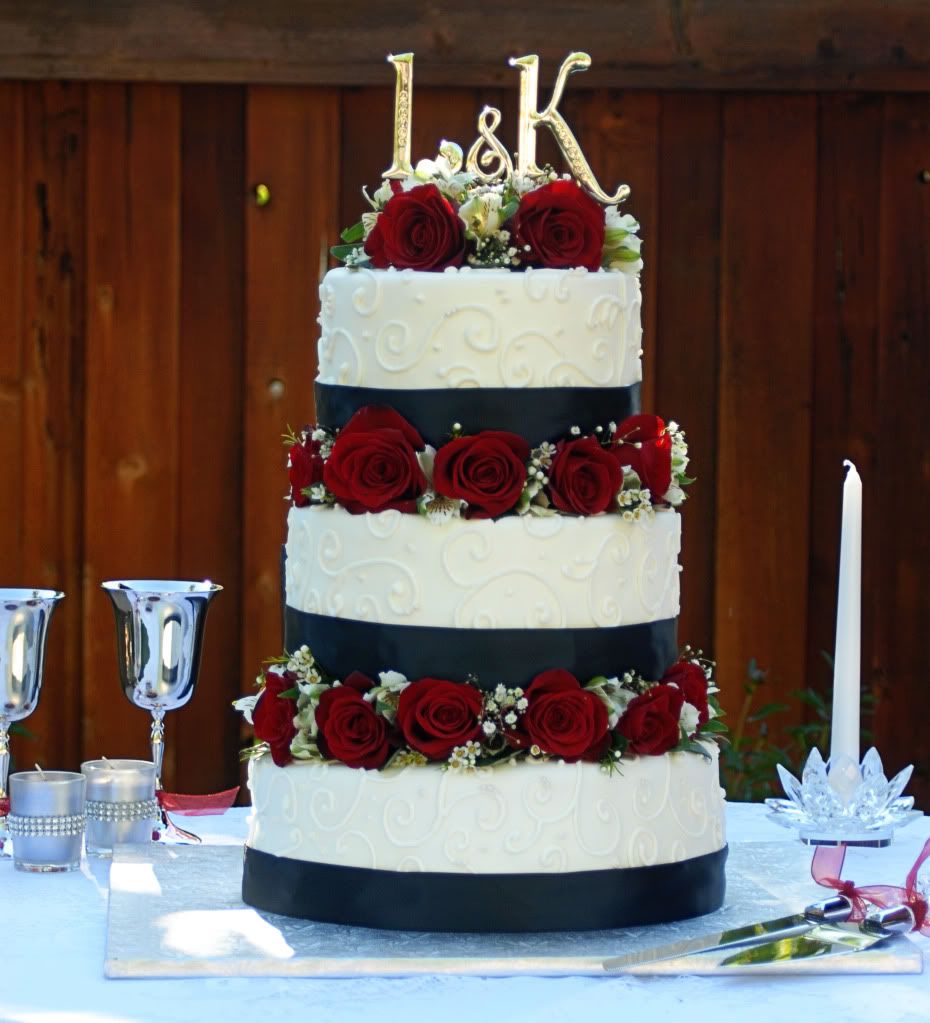 This is the gorgeous Red and Black Wedding Cake I made this weekend.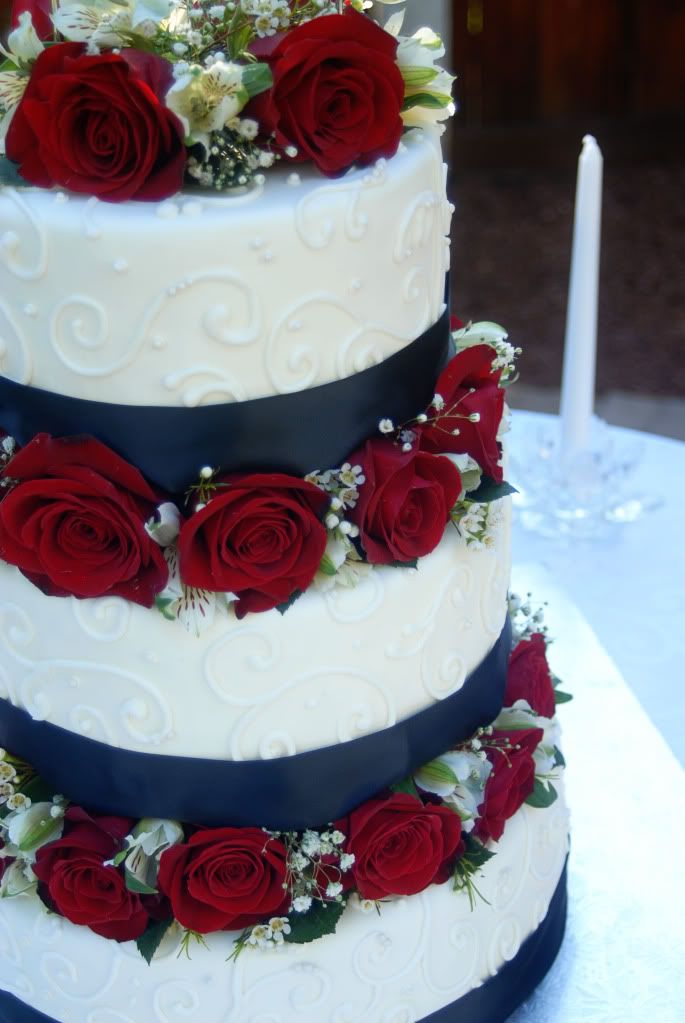 The cake is red velvet and covered in vanilla buttercream and then white marshmallow fondant. With a swirl design done in royal icing with little pearls.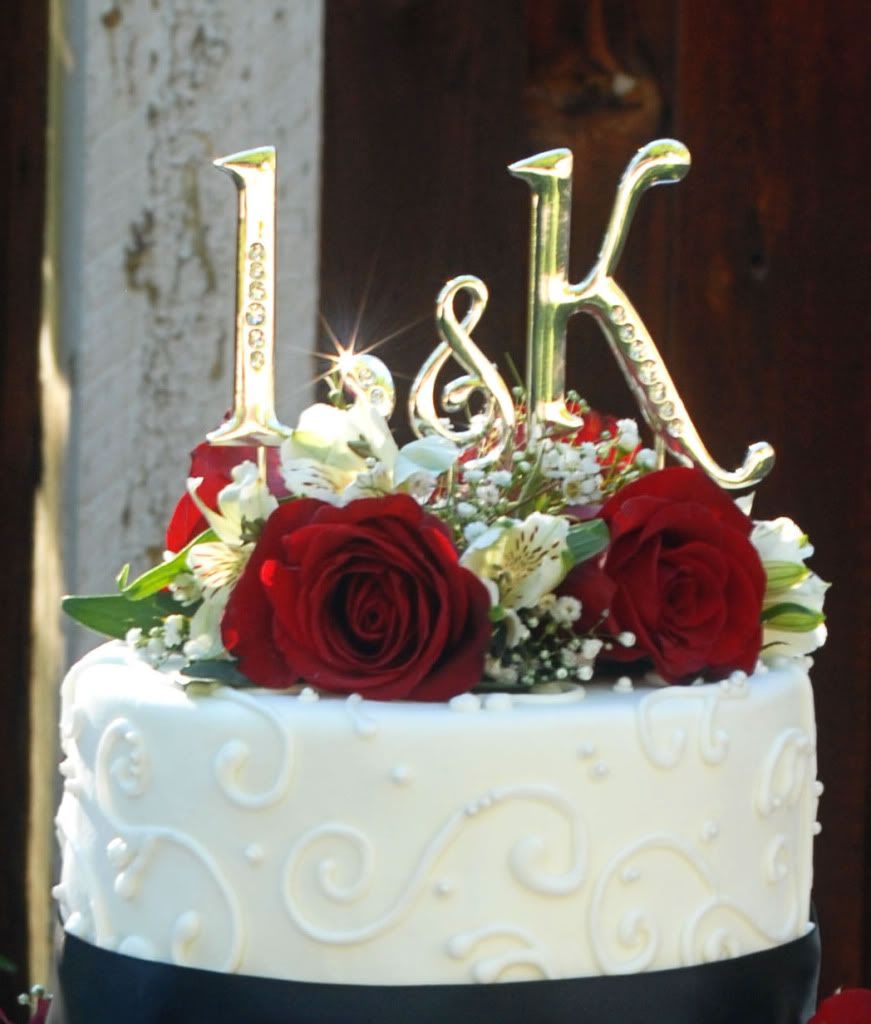 Check out the diamond on the intial "L".....
BLING!!!
Black Satin Ribbon on the bottom of each layer.
With Beautiful Red Roses in-between.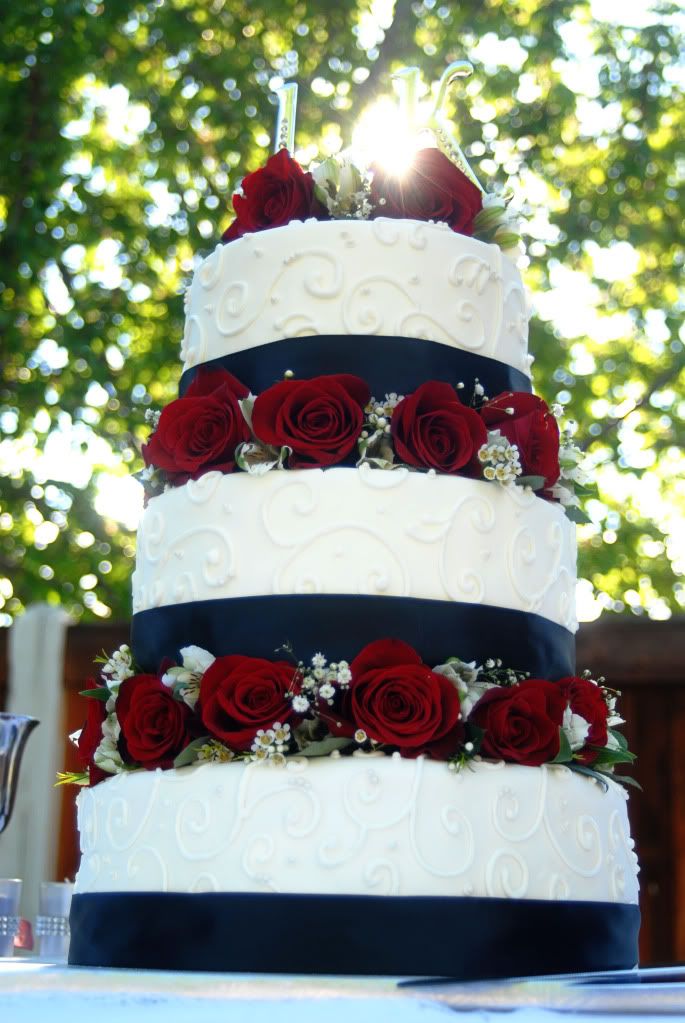 I loved making this cake. The roses made it so romantic and classic.