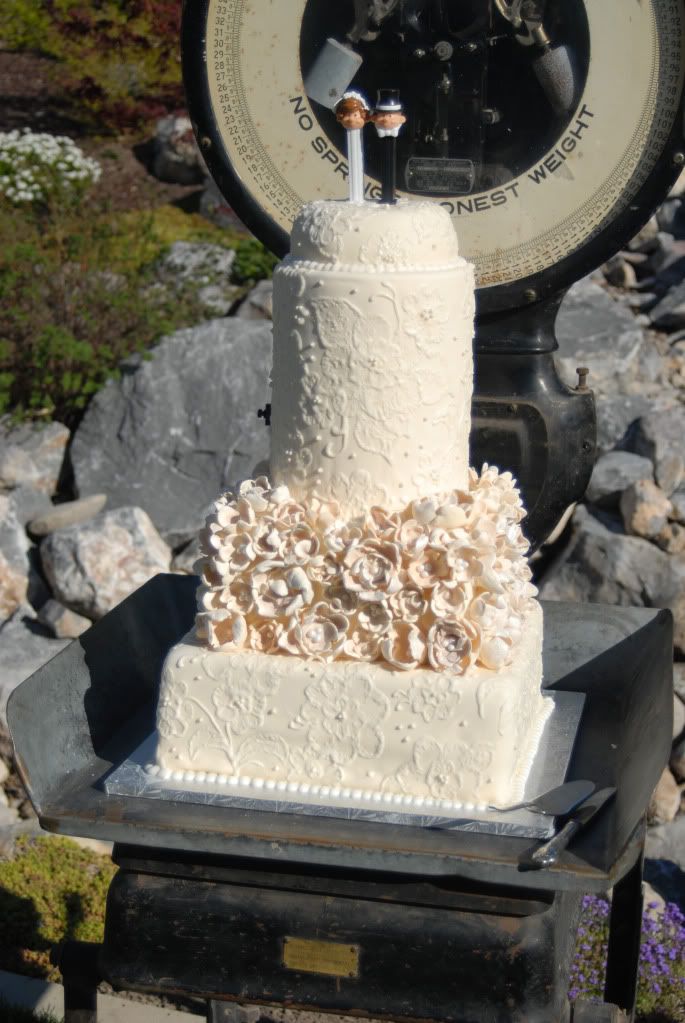 Here is the gorgeous ivory wedding cake I made for a wedding yesterday. The wedding had a fun vintage feel to it. She had ivory lace on the tables. And antiques incorporated in her decor. It was so pretty.
The Cake was covered in ivory fondant. I piped the lace like flowers on the cake with royal icing. I loved how they look sort of like porcelain.
The cake was sitting on this massive antique scale. The cake weighed in around 58 pounds.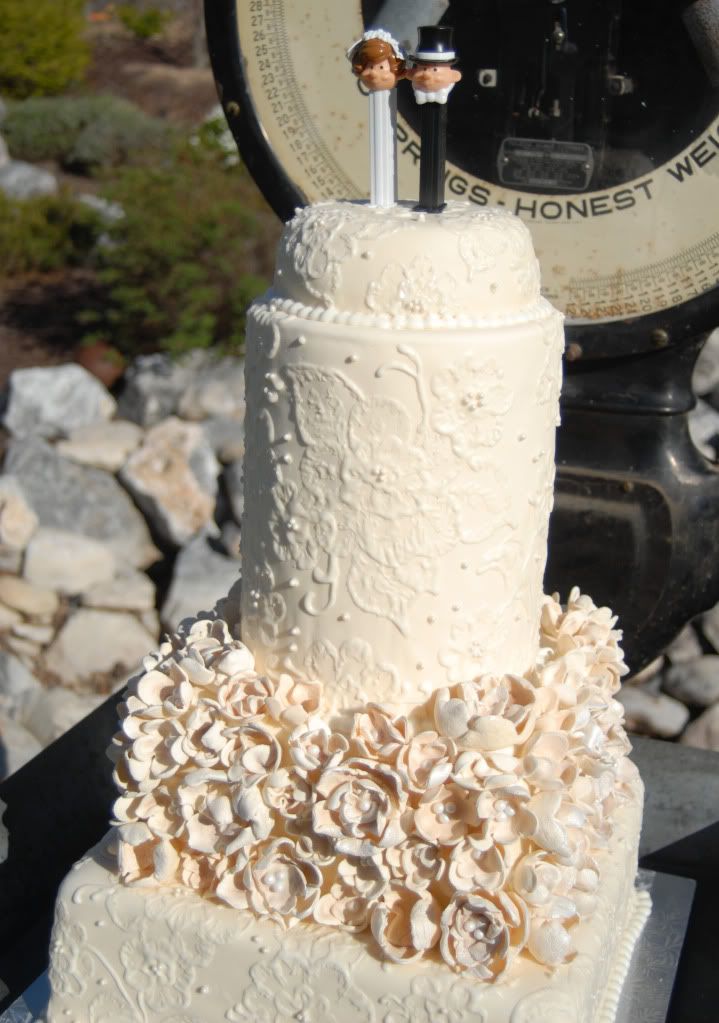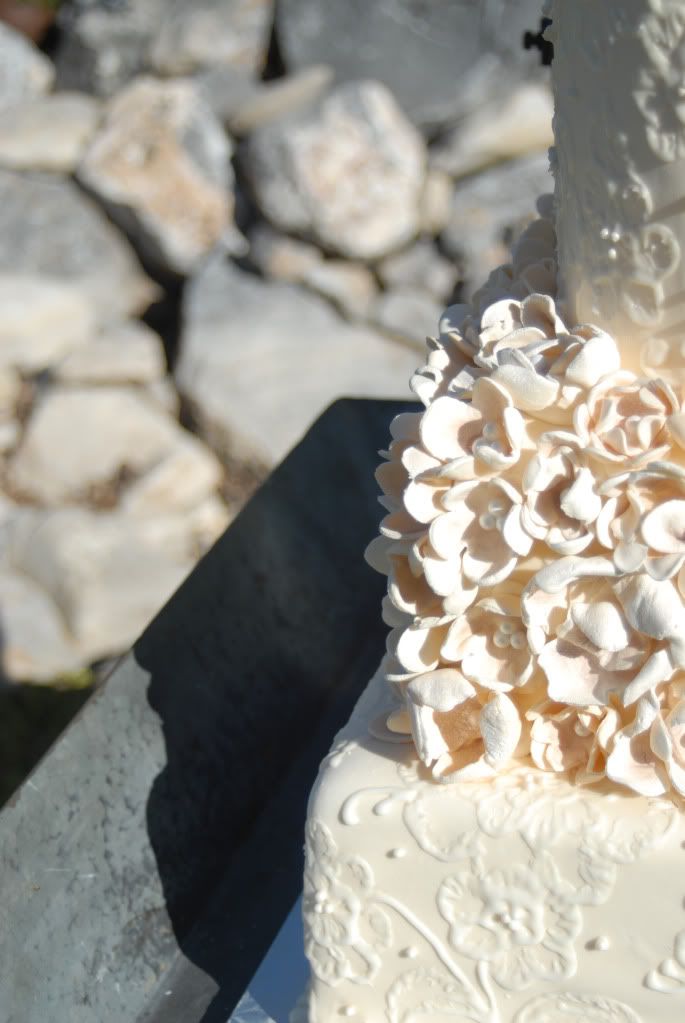 It was a beautiful outdoor reception next to the mountain. The smell of flowers was everywhere and some confused bees landed on the flowers of the cake when we first set it up.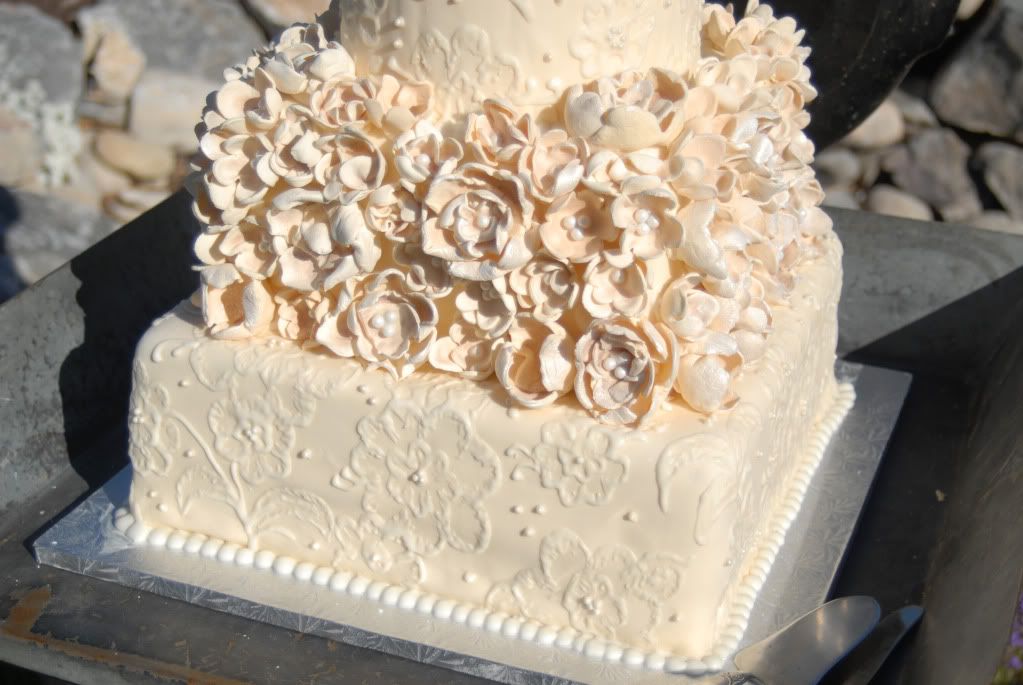 The flowers were made of gumpaste. Which is a sugar dough that when it dries, it gets hard and keeps it's shape. All hand made and painted with luster dust. With large candy pearls in the centers.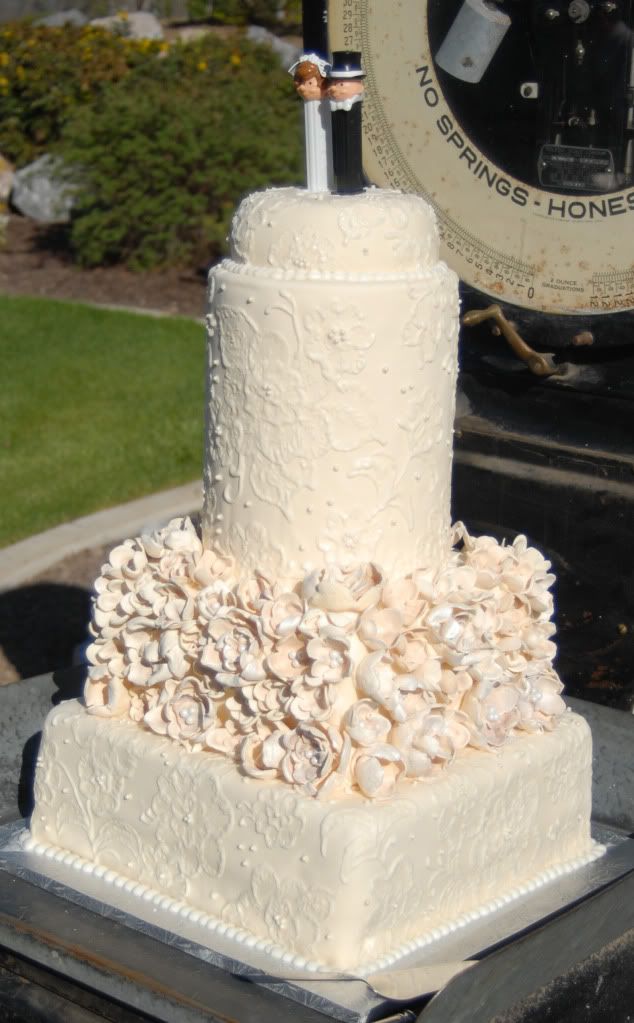 It was such a fun cake to decorate. I really love how the lace flower design turned out. I am anxious to make another cake with the same design. And to try out gumpaste flowers more. This was my first time, and it was a lot of fun.
What a beautiful wedding, I was so thrilled to be a part of it!