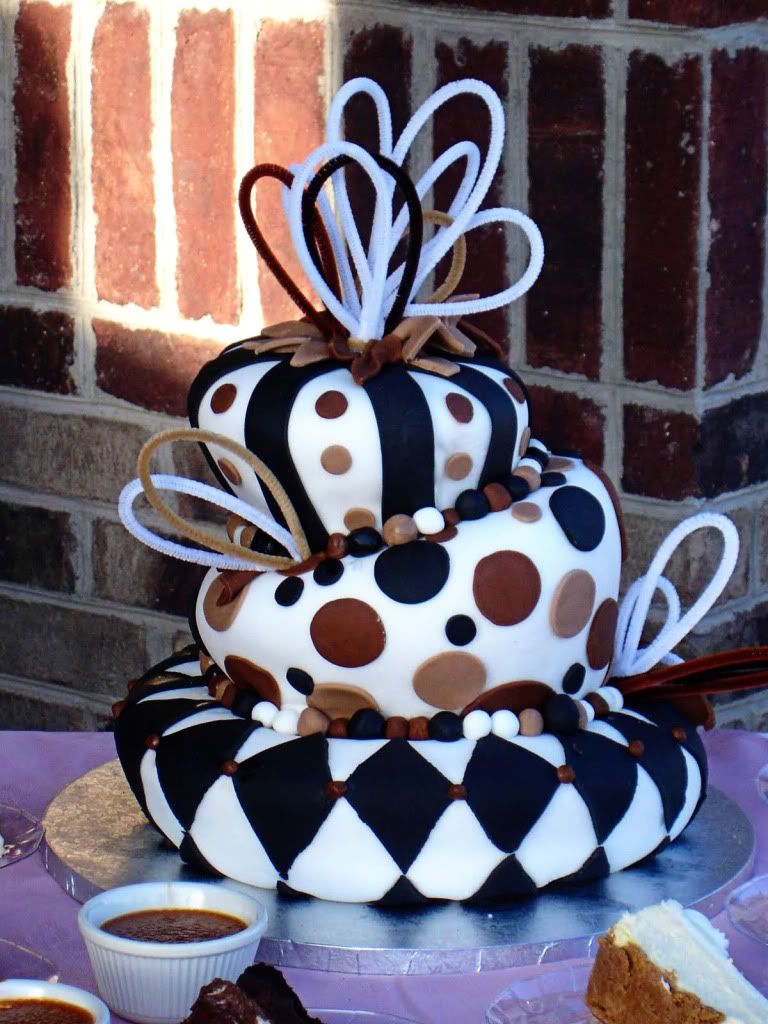 I was looking through some old photos today and found this photo. This was the first cake I ever covered in fondant. It was actually one of my first cakes ever...probably the third or fourth cake I had ever decorated.
When I made it, I was having one of those thought processes...
if your doing something Lindsay, you might as well over do it
.
Yeah...I tend to have those a lot. Especially when making cakes. I think everytime I decorate a cake, I try and do something new I haven't tried. Which is good because I learn. But it's usually someone's wedding cake. So being new and risky probably shouldn't be on my business card to give to brides wanting to hire me.
Luckily no cakes have fallen over....
knock on wood
...
GO BOLD OR GO HOME!
or
Anything worth doing, is worth overdoing.
Those seem to be the mottos I tend to have running through my head as I decorate.
Hopefully it will continue to push me to my limits and make awesome creations, and not backfire on me someday...
knock on wood, knock on wood, knock on wood!!!!