When I was pregnant with George I had a very strong desire to paint. All these drawings and paintings were done during my pregnancy with him in 2008.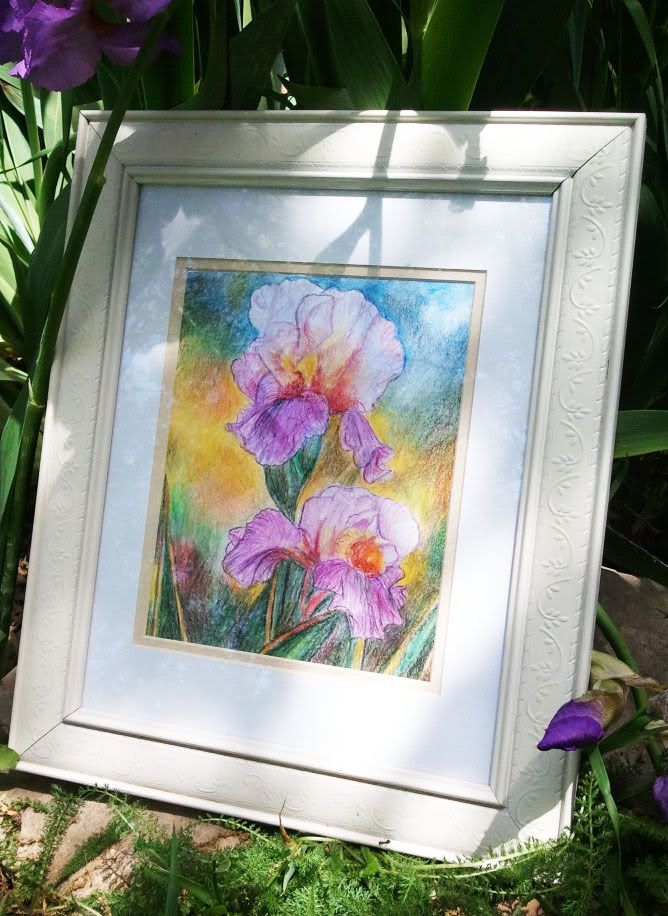 This drawing of iris's was done while I had extreme morning sickness with George the first couple months of the pregnancy. I was so sick for awhile it was a miracle to make it out of bed. My mom would come check on me and sit and watch cable while I tried to hold down food. One day she was sick of me not doing anything. So she brought me some paper and a box of crayons and said, "Draw me something" So this is what I drew her with the crayons while we watched House hunters...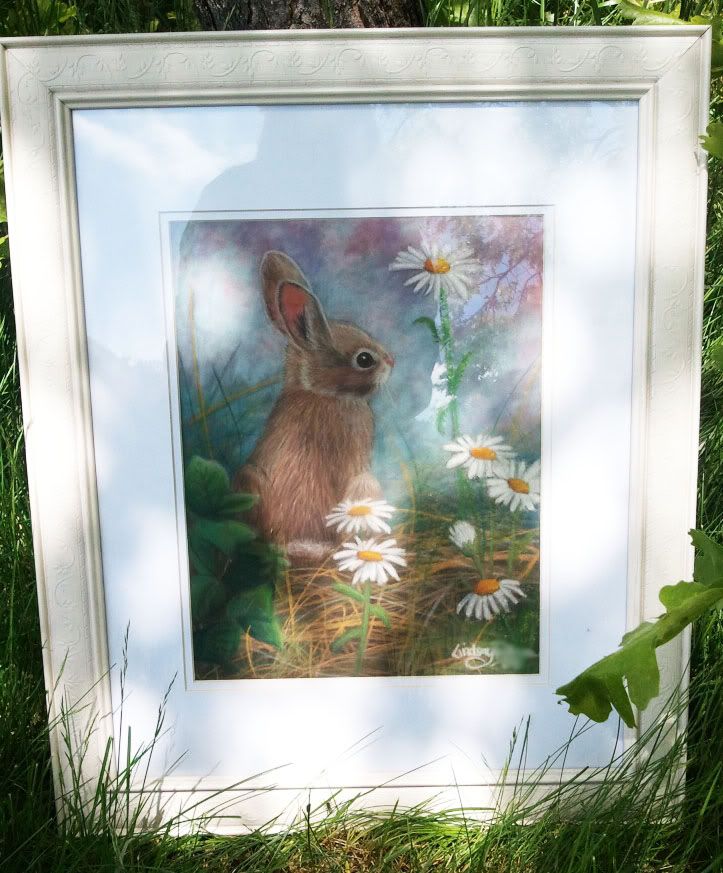 This rabbit drawing is done on suede mat board with pastels. Sorry my shadow is in the shot.
During my second trimester with George I had a horrible urge to paint with oil paints.
(In college I had taken a beginning oil painting class.)
But because of the toxic smells, oil paints are not allowed while you are pregnant. So I decided to take a stab at acrylics. I had hard time not working with wet paint. The acrylics dry too fast for my taste. This sunflower painting went through a lot of background changes before it ended here. And I was still never quite happy with it. But it's fun anyways!
Here is another one of my attempts at acrylic. I don't feel like it's finished yet. It is a huge painting. I think it's about 4 feet across in length.
It's been so long since I drew or painted a picture. I draw coloring books almost everyday for work. But there is something about doing a painting that's different to me. Hopefully this summer I can start again...