The last few years I have been planting a garden. Since I live in an apartment. I plant the garden in my parents yard. It's been surprisingly enjoyable to plant and watch everything grow. I just need to work on my weeding skills....ok maybe lack of motivation to actually weed.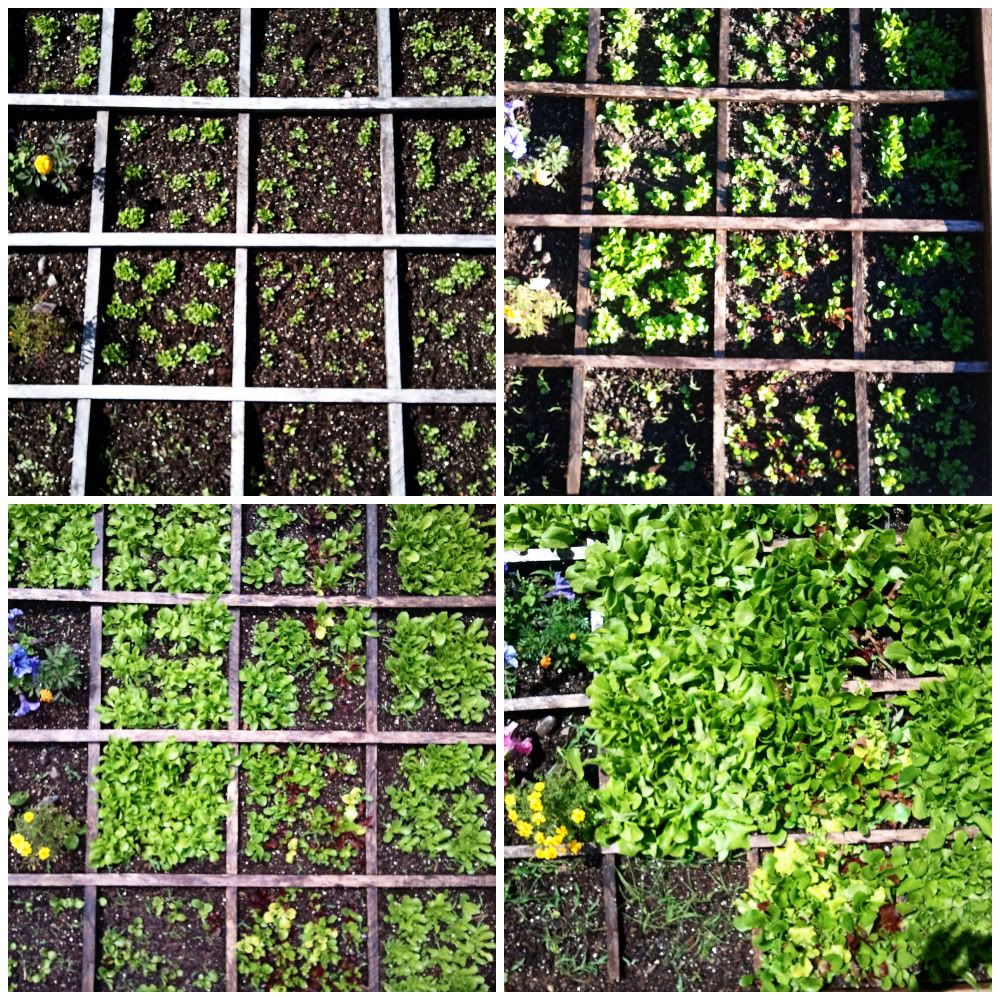 Here are some shots of things growing. My favorite thing to grow has been lettuce. But my favorite to eat is the Tomatoes, onions and peppers. I am addicted to fresh garden salsa.
So far we have only had herbs and lettuce to eat. Here's the list of all the stuff in our garden. I think we are little in over our heads.
Herbs (parsley, oregano, basil, dill, chives, thyme, garlic, sage, cilantro, marjoram)
Carrots,
Beets,
Eggplant,
Radishes,
Onions (red, yellow and white)
Bell Peppers (green, yellow, orange, purple and red)
Habanero, jalapeno, chili Peppers,
Cucumbers,
Zucchini (green and yellow)
Squash (acorn, and butternut)
Beans (pole and bush)
Peas,
Lettuces (red, spring mix, buttercrunch, iceburg)
Spinach,
Tomatoes (heirlooms, dx, lemon, roma, beefmaster, early girl, pear, cherry, grape, etc.. )
Tomatillos,
Leeks,
Watermelon,
Cantaloupe,
Nasturtiums,
Flowers,
Pumpkins
Gourds
*PHEW*
Tired yet! And I don't even know if I remembered it all.
Now do you understand my lack of motivation to weed. It hard enough just to list it all off!
What's your favorite thing to grow or eat in your gardens?