This weekend I made a lace ivory wedding cake.
Ivory fondant with piped and handpainted flower lace design. Then embellished with tiny edible pearls.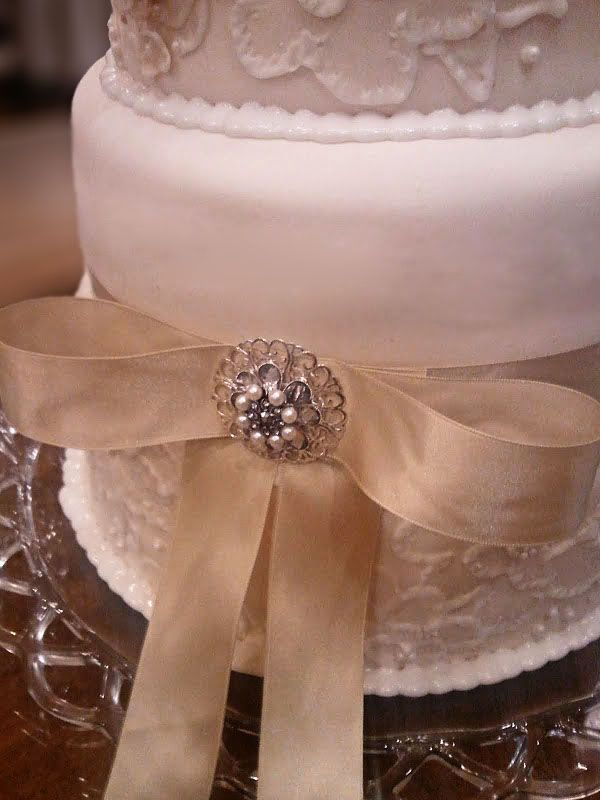 With a elegant bow and brooch on the front.
The top is covered in handmade ivory gumpaste flowers. Then I painted them with shimmery luster dust. With edible pearls in the middles.
The top layer is a vanilla raspberry marble cake, with raspberry filling and almond buttercream.
The middle layer is vanilla cake with bavarian cream and raspberry filling.
And the bottom layer is dark chocolate cake with chocolate mousse buttercream filling.
*Hopefully I can get some better pictures from the photographer at the wedding. I forgot my camera. Biggest mistake EVER!