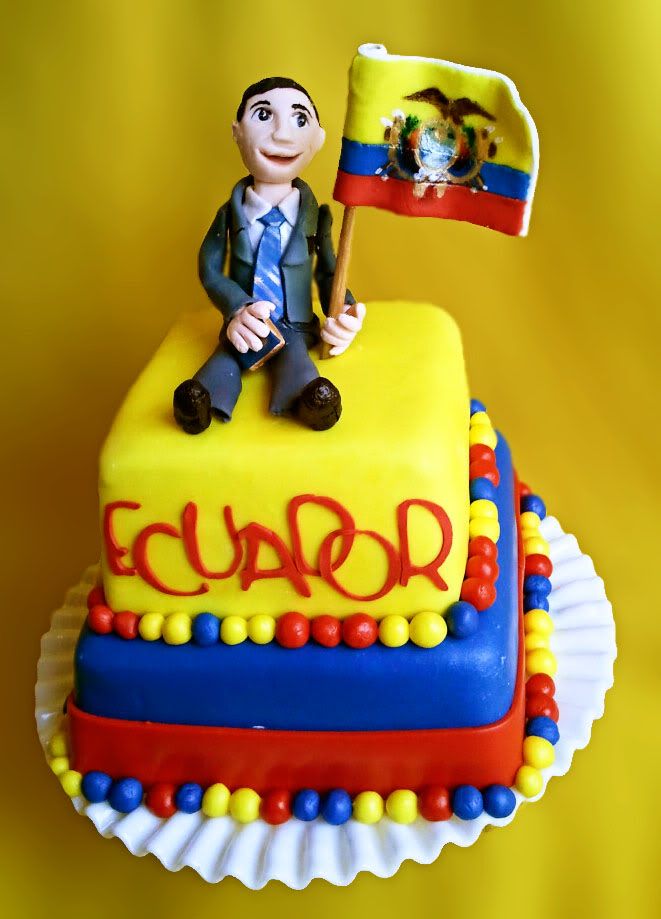 My brother in law is off to a mission to Ecuador! I couldn't resist making him a cake for his farewell party.
The top tier was Lemon Cake with lemon curd and Lemon buttercream. The bottom tier dark chocolate cake with dark chocolate buttercream. And everything covered in marshmallow fondant.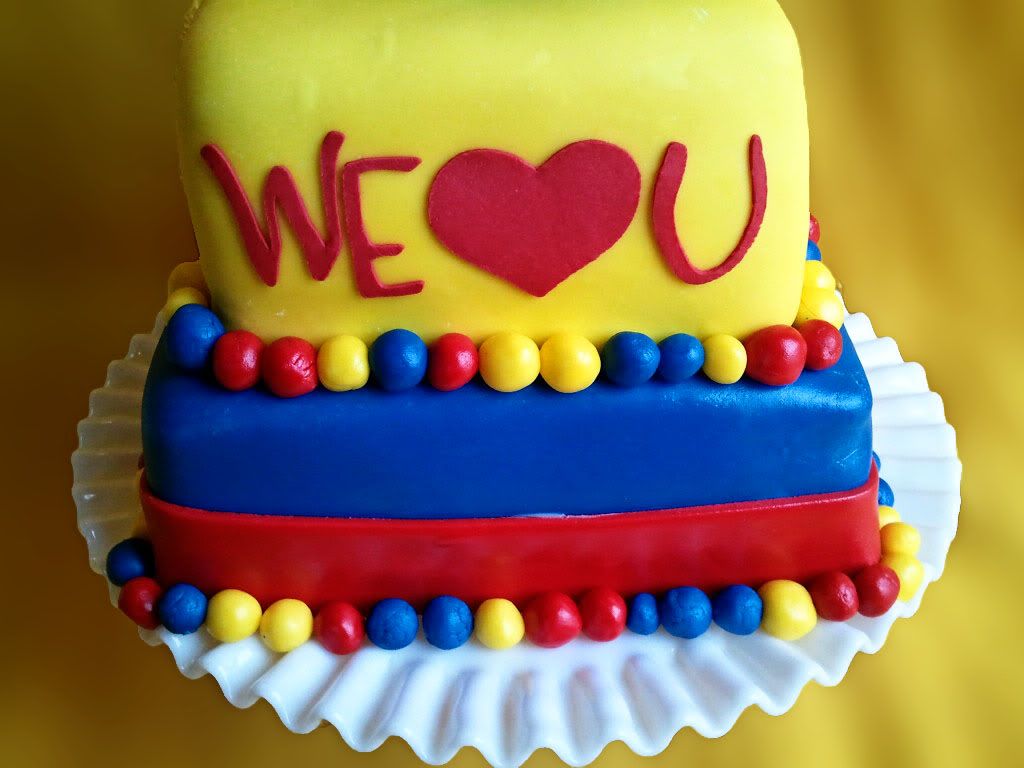 I put "we love you" on the back of the cake.
I made a figurine of him out of gumpaste. The Ecuador flag is also made of gumpaste. And then I painted the flag detail on with food colorings and luster dust.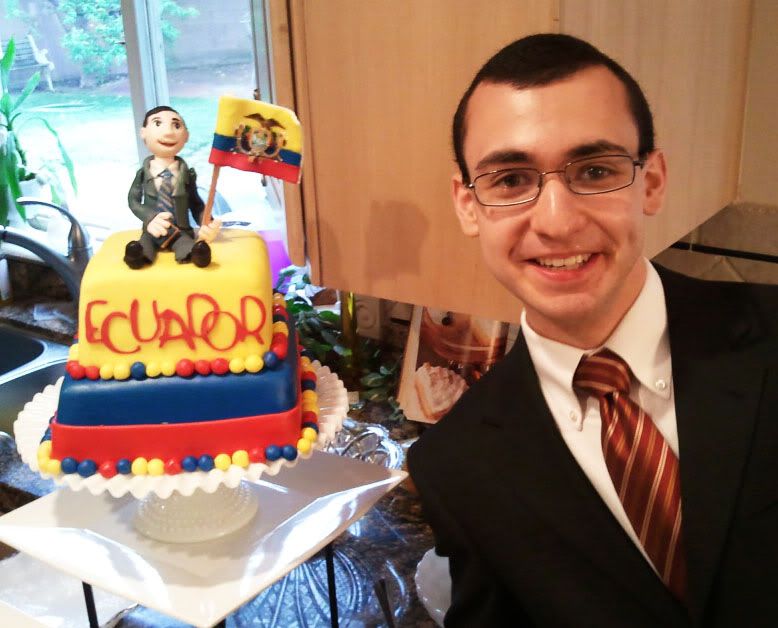 Here is the cute Missionary next to his cake. Have a great time in Ecuador and work hard!!