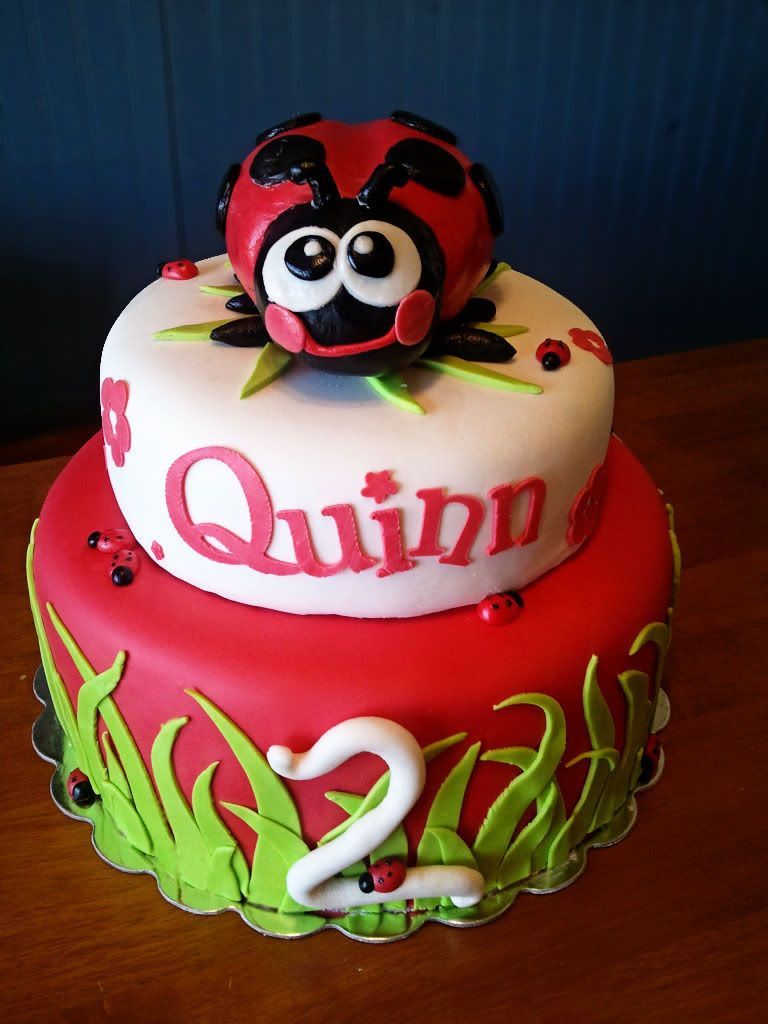 Isn't this ladybug cake adorable!?
I made it this weekend for a little girl that was turning 2 years old.
The bottom layer is White Vanilla Cake with Raspberry Filling and Whipped Vanilla Buttercream Frosting .
The top layer is a White Chocolate Blondie Cake, that is similar to a blondie brownie. It's got a moist thick crumb to it. And has chunks of white chocolate throughout. Filled with a rich cream cheese filling. And covered with Cream Cheese Frosting.
And both tiers are covered in Marshmallow Fondant.
The lady bug on top is made out of rice crispy treats.
It was so fun to make! I love making birthday cakes. I hope the little girl and her family liked it.