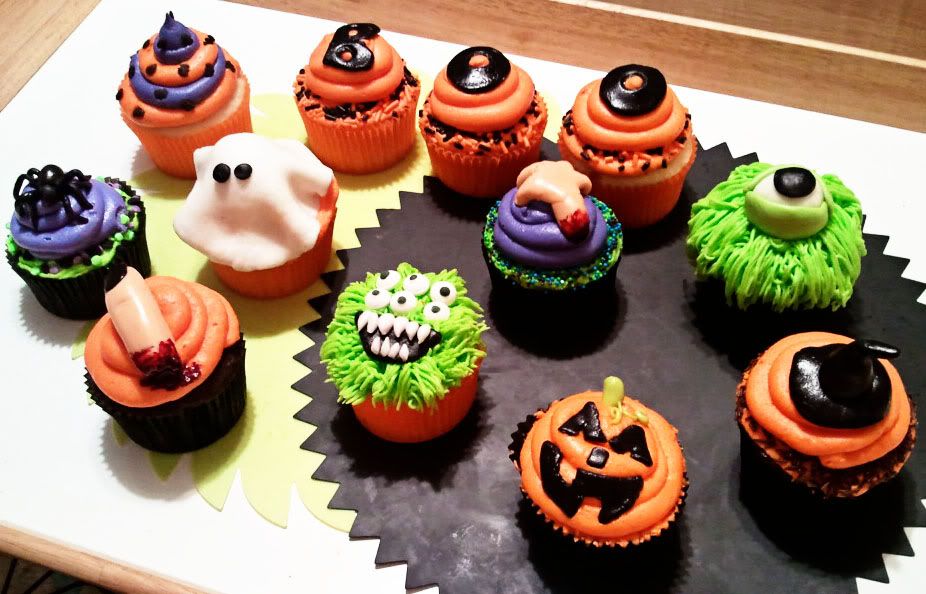 I had a blast making these Halloween cupcakes. I only had a dozen cupcakes to decorate. I really wanted a couple more dozen to make into fun monsters and ghouls. It was a lot of fun.
These two monster cupcakes were by far my favorite to make. I would LOVE to make a few dozen funny monster cupcakes! Anyone have a little boy birthday party coming up?!?
I'm making halloween themed cake pops next! Stay tuned!