I had a blast making this iPhone cake. It was for my cousin's hubby. Who LOVES all things Apple.
The sides have all the buttons and plug holes. But don't look too closely at it iPhone lovers. I'm sure I didn't get the design 100% proportional and correct. I don't own a iPhone to reference.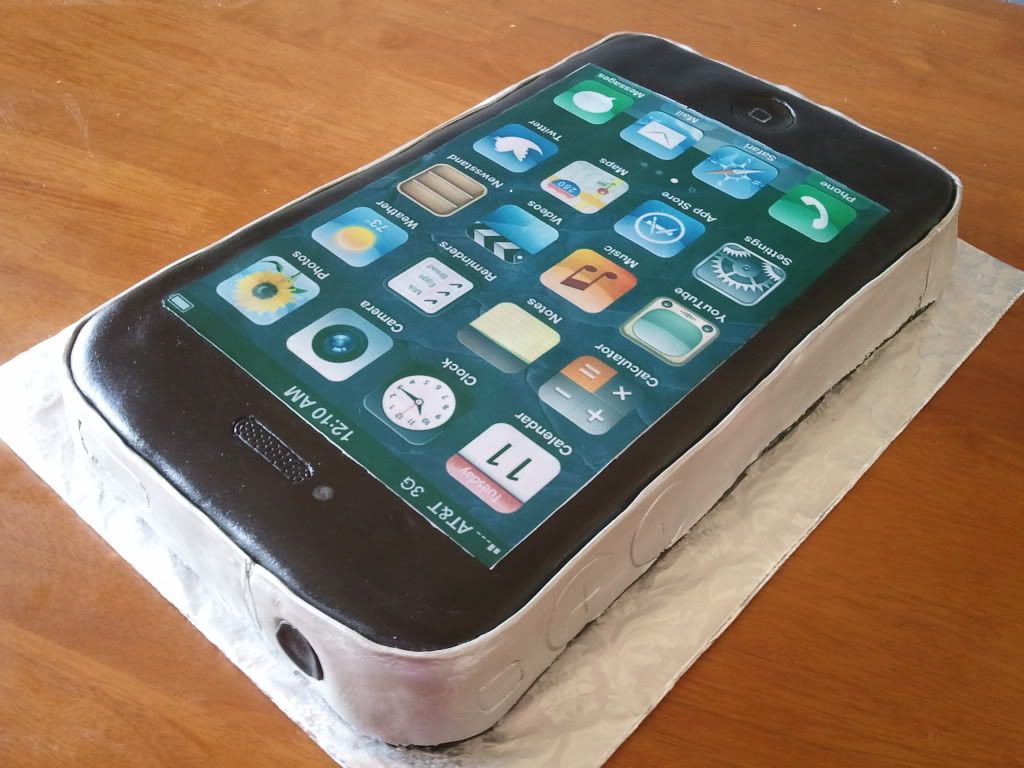 It's a chocolate marble cake with cherry filling. And covered in buttercream and Chocolate marshmallow fondant.