We ran out of milk. The powdered milk was brought up from storage so we could have breakfast this morning. After breakfast, the lid was not placed on tight enough. So, while I was tending to baby in his room. George had some fun.....LOTS of fun.
Spreading a few pounds of the powdered milk around the kitchen. And creating a giant dust cloud. My lungs still burn from inhaling so much while sweeping.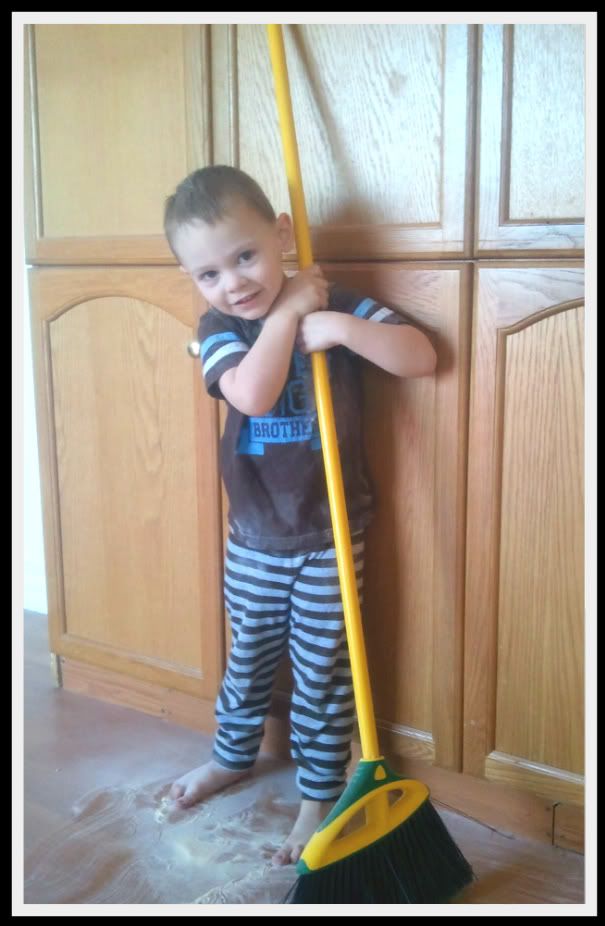 You can't really tell in the picture. But he was COVERED in the stuff. He looked like a ghost he was so white from the powder.
Raise your hand if you will be deep cleaning every crack of your kitchen this week!?......oh wait, just me. Dang.
Every family has some great messy stories! What did you, your sibling or child do to require some serious cleanup?
I can't wait to hear everyone's stories. It will hopefully make me feel better...