I was in charge of the food at my ward's Christmas party. Since our budget was not excessive I figured out it was cheaper for me to make the cupcakes than buying sheet cake or cookies. Tastier too!
I have never attempted making so many cupcakes by myself before. I baked them all the night before. And in the morning filled and frosted them. And turned out to be pretty fun! It took probably 6-7 hours in total. Because I could only bake 24 at a time. I dream of the day I have double ovens. Or better yet, a commercial kitchen where I can bake 500 cupcakes in 10 minutes! *sigh*
These are my Vanilla Red Raspberry Cream Cupcakes. They are a white vanilla cream cake filled with red raspberry filling. Topped off with Whipped Vanilla Buttercream.
Dark Chocolate Chocolate Cupcakes. These were the first to fly from the buffet.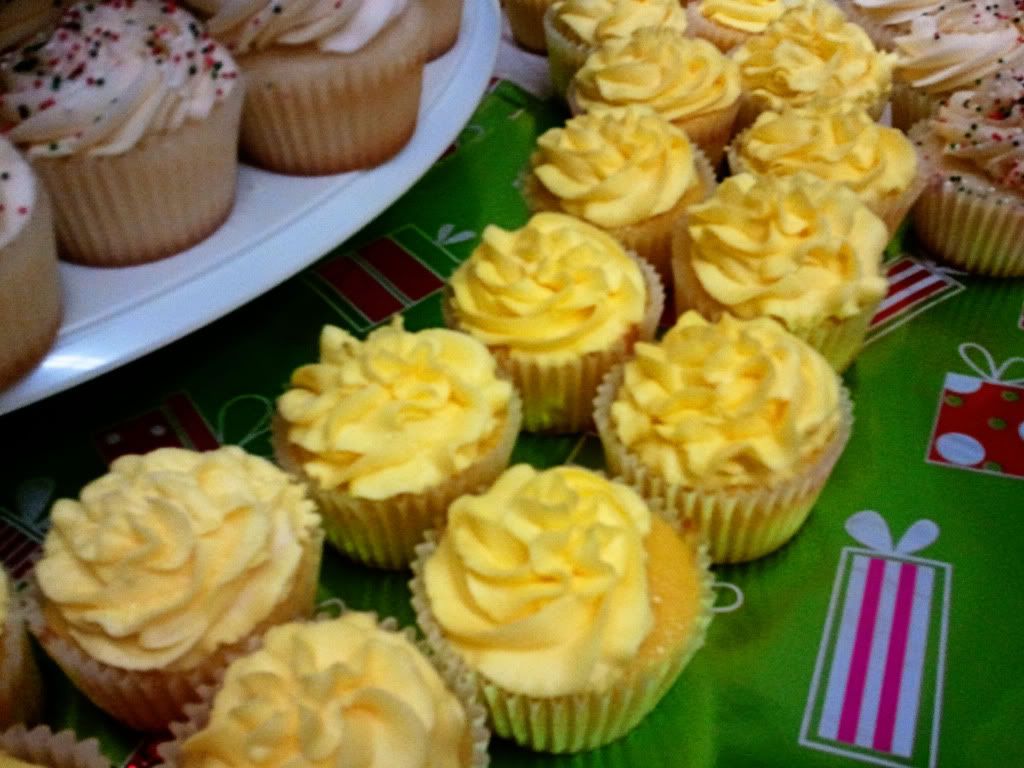 I wanted to make cute little signs to stick in one of each flavor cupcake. To let everyone know what all the flavors were. But I didn't get time to do it. These I would have called "Fa La La La Lemon"
They were Lemon Cake filled with Lemon Curd Filling topped with Lemon Buttercream.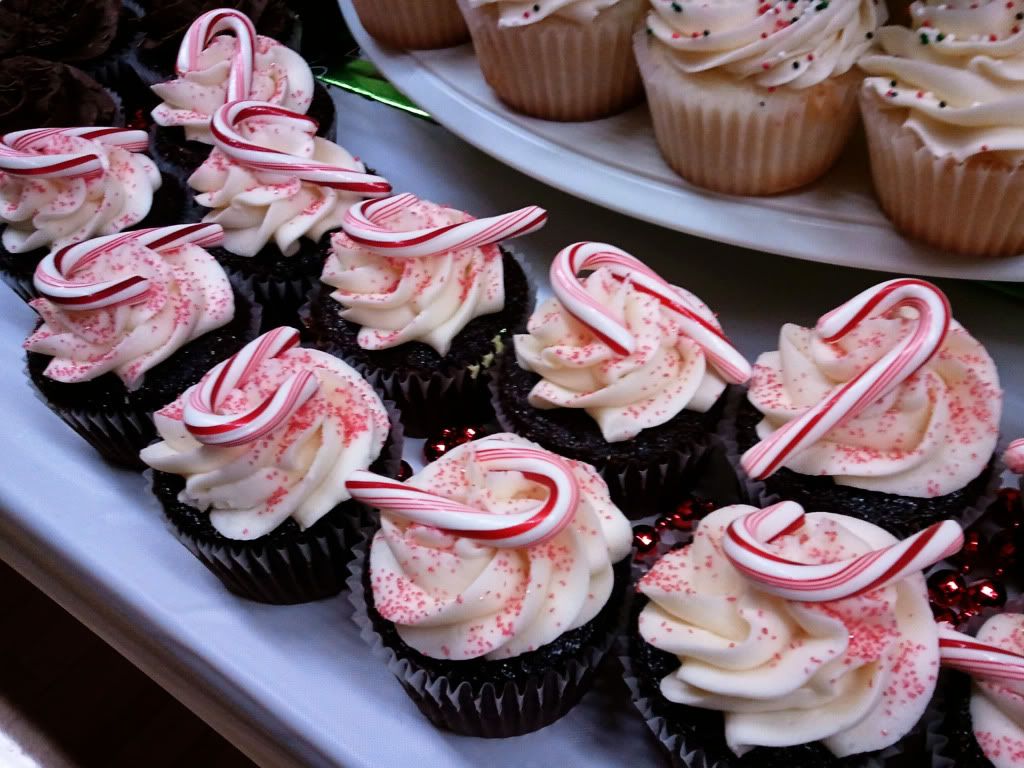 These bad boys were my favorite. Chocolate Peppermint Cupcake.
Chocolate Cake topped with Whipped Vanilla Buttercream. And then filled with a Chocolate Peppermint Ganache Truffle.
I really enjoyed the whole thing. We served Spiral Ham, cheesy "funeral" potatoes, green beans, a garden salad, rolls and cupcakes. It was surprisingly a lot of fun! I'm glad it went down without any problems too.
I will do a post later on serving a lot of people on a budget and tell all that I learned!