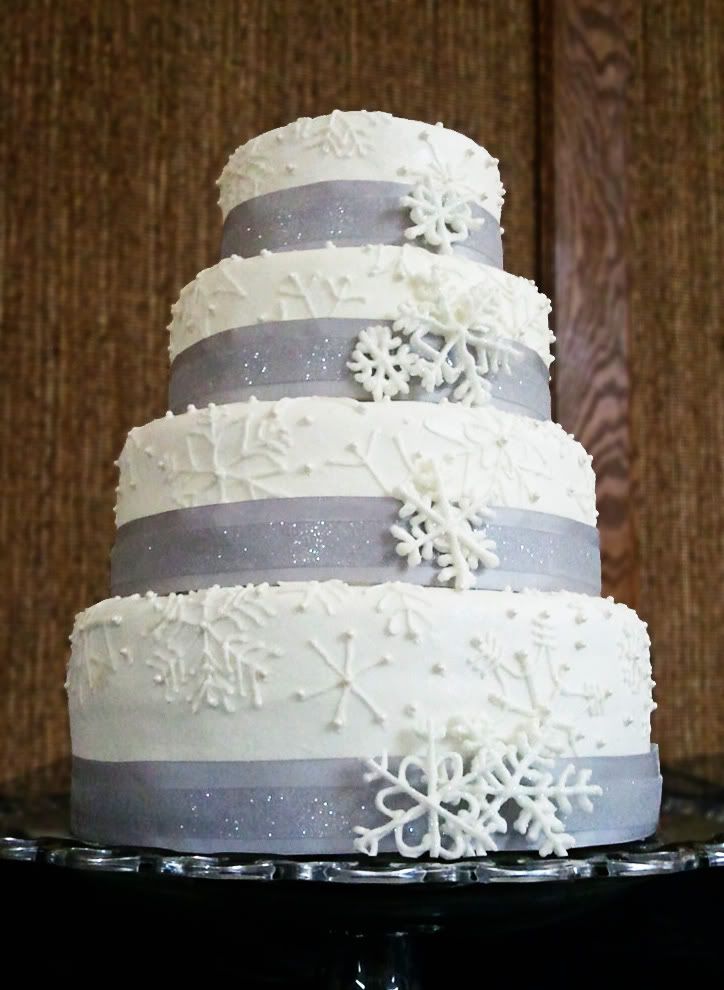 I loved making this snowflake wedding cake for one of my bestest friends. Her reception was very pretty. Tons of pretty snowflakes hanging from the ceiling with lots of twinkly lights. The colors were blue and silver with some pink accents. It was really gorgeous.
My photos are not the greatest quality, I am hoping to get more from the professional photographer. Also, the cake had a cake topper, which hadn't arrive yet when I delivered the cake. So it's kinda bald in these pictures. :)
I wish it showed in the picture. But this cake is
covered
in edible shimmer and glitter. It was very sparkly! The snowflakes on the front of the ribbon I made and are edible.
Flavors are Triple Threat Chocolate Cake and Lemon.
Congrats Teri! You were a GORGEOUS bride!