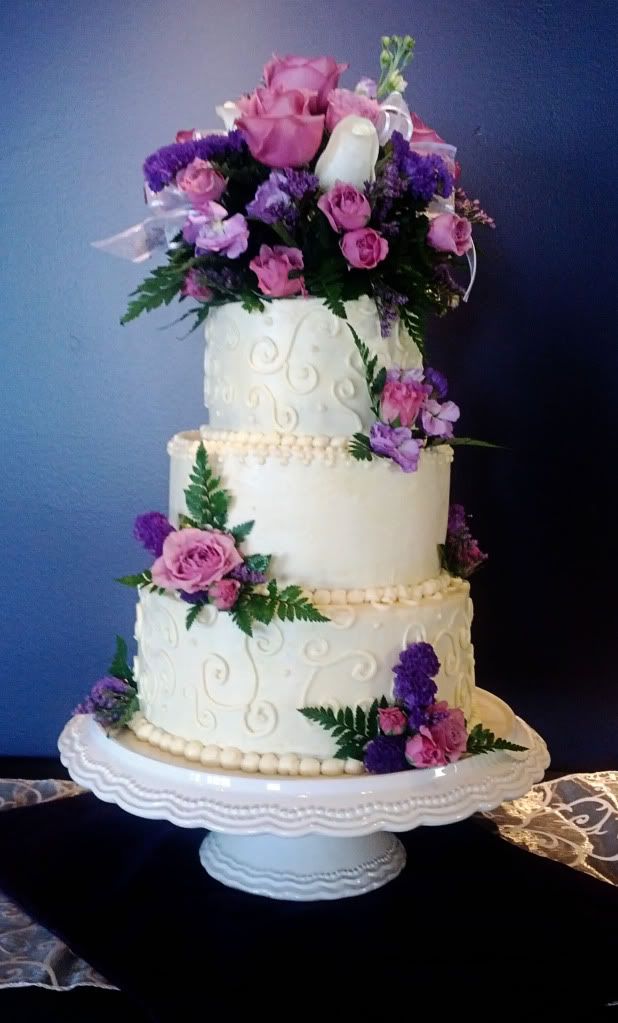 I really loved how this cake turned out. It was so classic, elegant and romantic.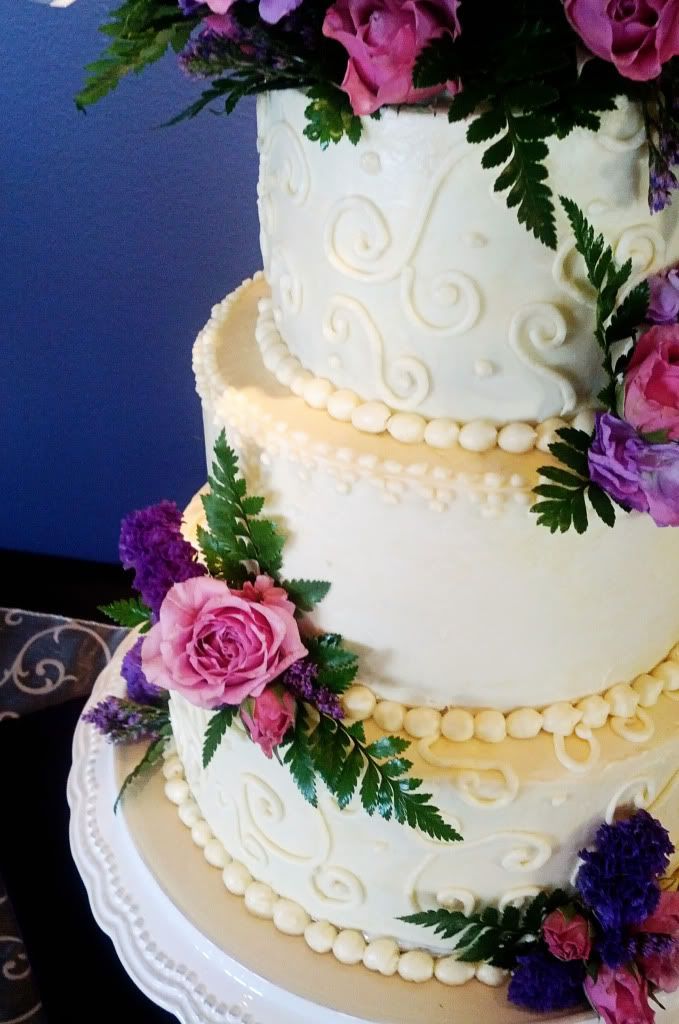 3 tiered cake covered in Italian Meringue Buttercream. Piped with a swirled design and buttercream pearls around the bottom of each layer.
The flavors of this cake starting at the top:
Carrot Cake with Cream Cheese Filling
Lemon Cake with Lemon Cream Filling
Devils Food Cake with Chocolate Mousse Filling
Covered in lots of pretty purple flowers. My personal favorite. :)
I really enjoyed this cake and especially liked working with such a nice family!