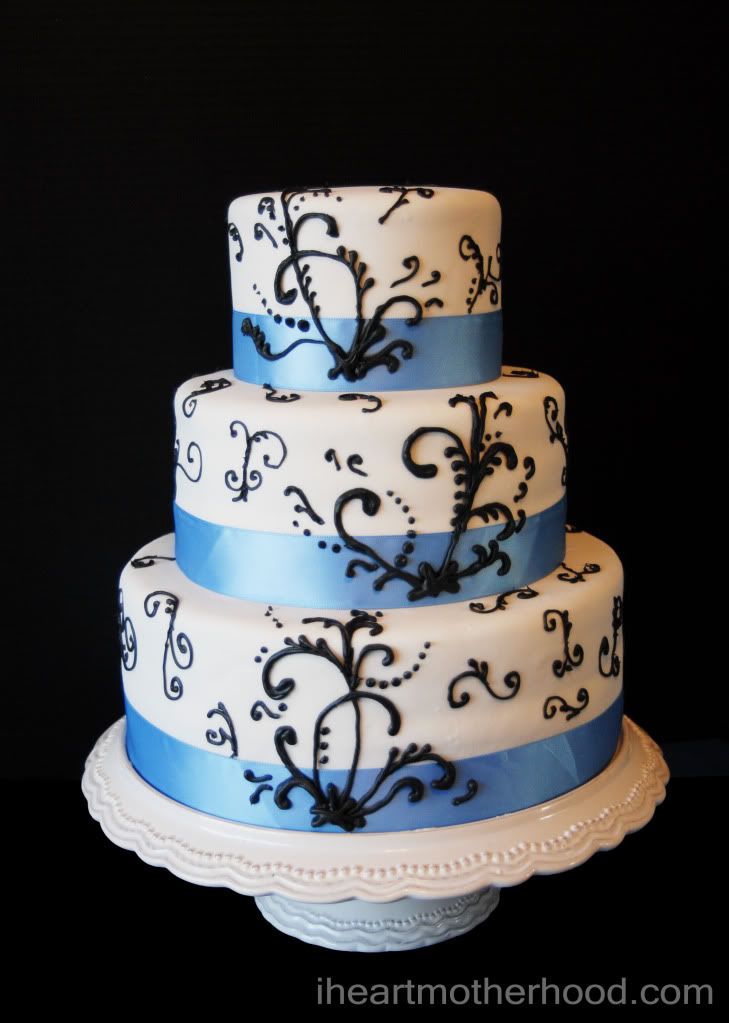 Cornflower blue wedding cake with charcoal swirls.
Flavors are: Carrot cake with cream cheese filling
White vanilla cake with lemon filling
Dark chocolate cake with raspberry filling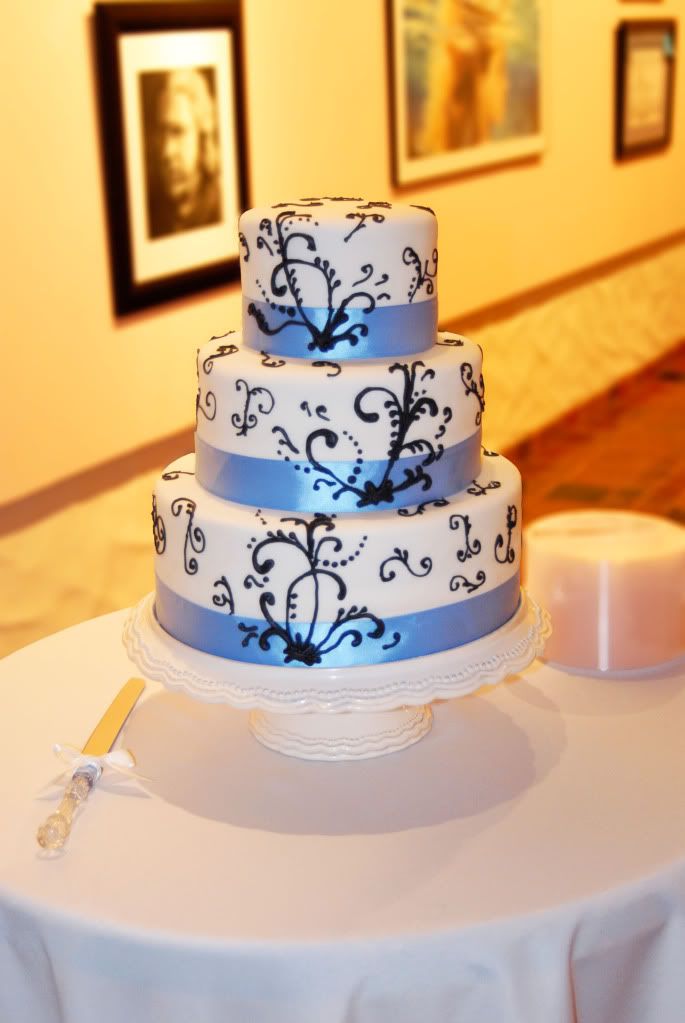 I liked piping the detail on top of the ribbon. It was the first time I had tried it. I used royal icing because it doesn't contain any fat. So it doesn't make grease spread through the satin ribbon.
A really pretty cake for a gorgeous bride!
I hope they loved it, I enjoyed making it!