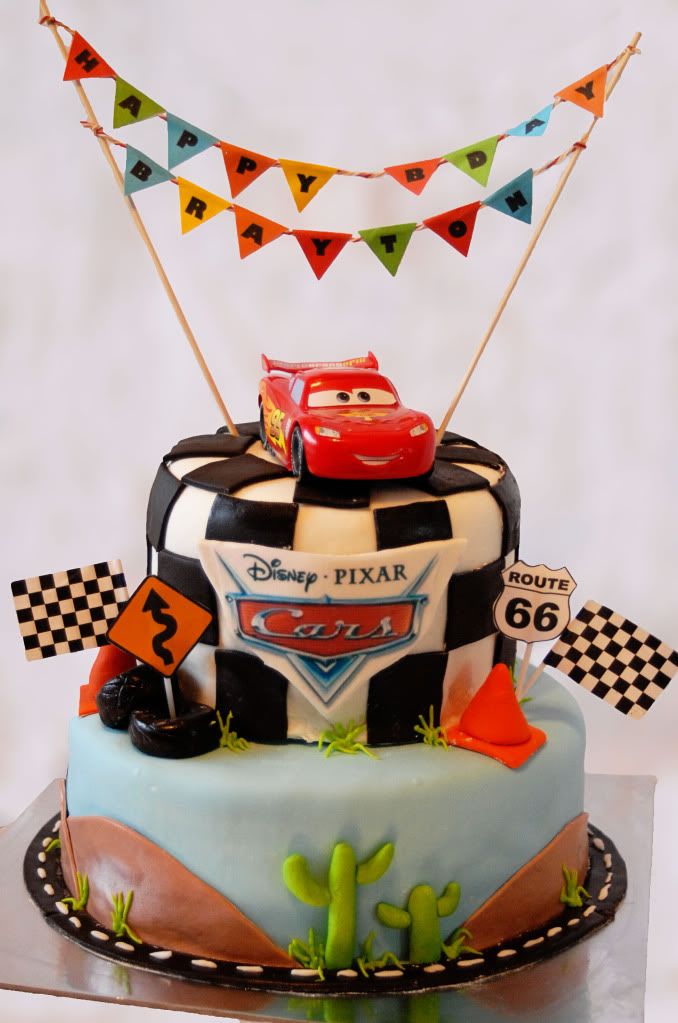 This was such a cool cake to make! Every detail was just so fun. The road border on the bottom, the tires, road signs, cute banner bunting on the top.
The top tier is Banana Cake with cream cheese filling and frosting, can I just say that its one of my favorite flavors! So yummy! Similar to banana bread but more sweet and lighter in color.
Bottom tier is Chocolate and Vanilla Marble Cake with Ganache Filling. Also one of my best flavors. The birthday boys mom picks really well! I hope little Brayton had a great 2nd birthday!