I really like how this ruffle cake turned out. It was very dramatic in person. Covered in pretty purple ruffles in a gradient. It was a very tall cake standing about 8 inches tall!
It was a birthday cake for 24 year old gorgeous twin girls. I hope they liked it!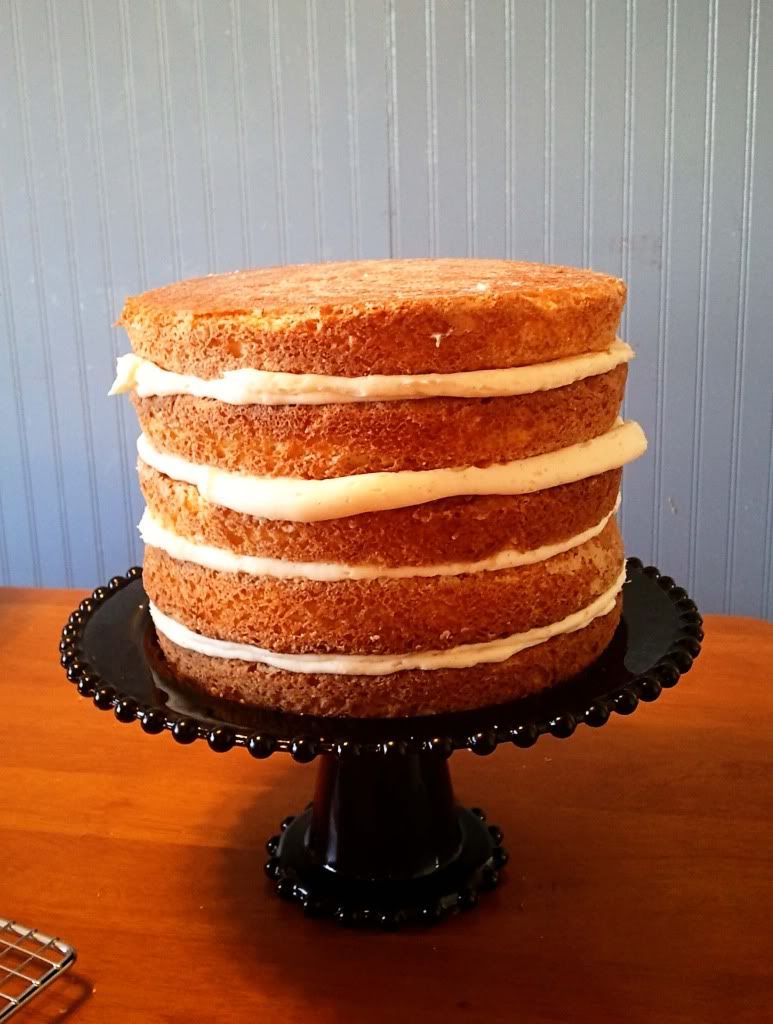 Here is the cake stacked and ready to be frosted. 5 layers of French Vanilla Cake filled with Raspberry and Bavarian Cream Filling, alternating in between each layer.
Covered in Whipped Vanilla Bean frosting. It was seriously yummy stuff! Ready to be covered with pretty ruffles!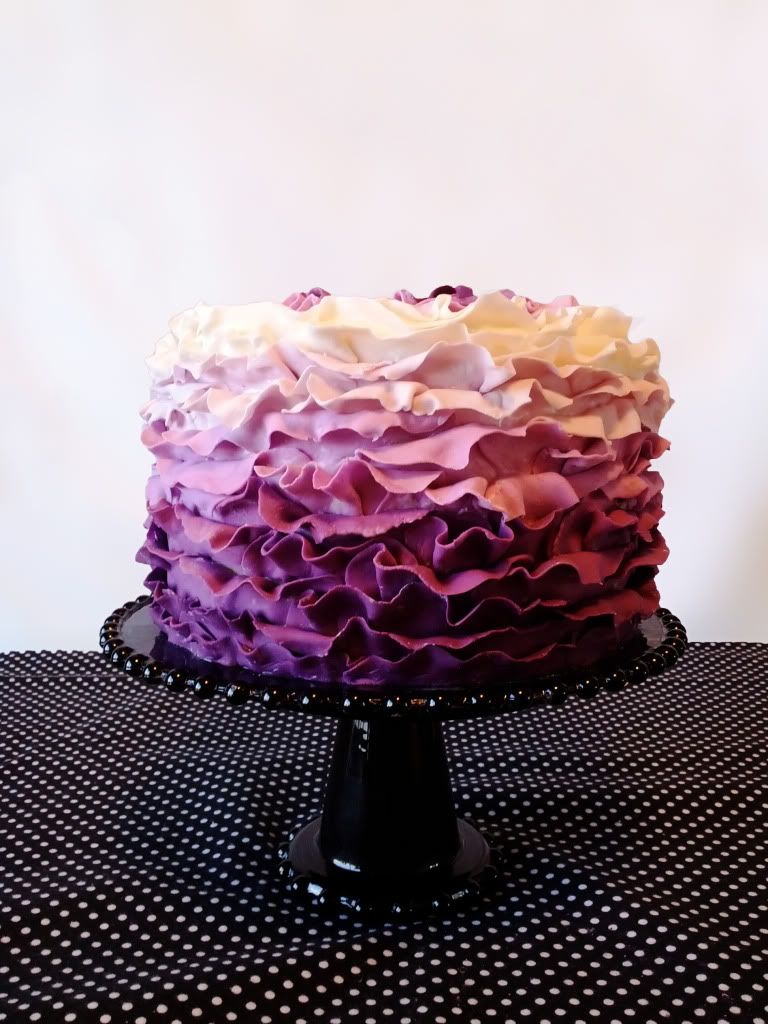 This cake is probably one of my favorites. I hope to do more ruffle cakes soon!
I have had lots of requests, so I will be doing a tutorial on this really soon!