A pretty pink birthday cake and cupcakes.
I made this birthday cake and cupcakes for my grandma. She was turning "29" It was a fun party, I think we ended up singing happy birthday to her like 5 times because she loved it so much.
The top of the cake is covered in gumpaste flowers.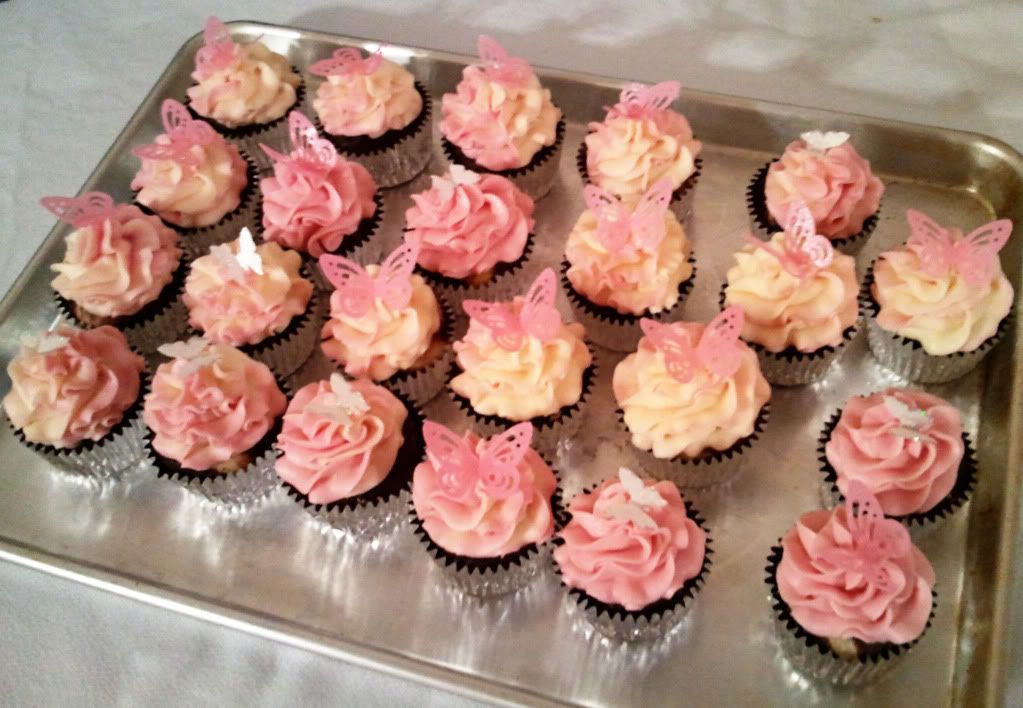 The cake and cupcakes were chocolate marble cake, filled with red raspberry filling. Topped with Whipped Vanilla Buttercream. Each cupcake had a rice paper butterfly on them. These would be soo pretty for a babyshower or girls birthday.
These were by far the most adorable cupcakes I have ever made. I hope I can do this design again soon.