I loved making another snowflake cake. This one is a buttercream cake covered in lots of sparkly ribbon. The whole side of the cake is wrapped with sheer sparkley glitter ribbon. Then a royal blue sparkle ribbon on the bottom of each tier. The the ribbon tied in a bow on top and draping down the sides.
With my handmade sugar snowflakes on top and down the front. Every square inch of this cake was so glittery! It was very pretty. The bride designed the cake herself, and had a special request for the inside.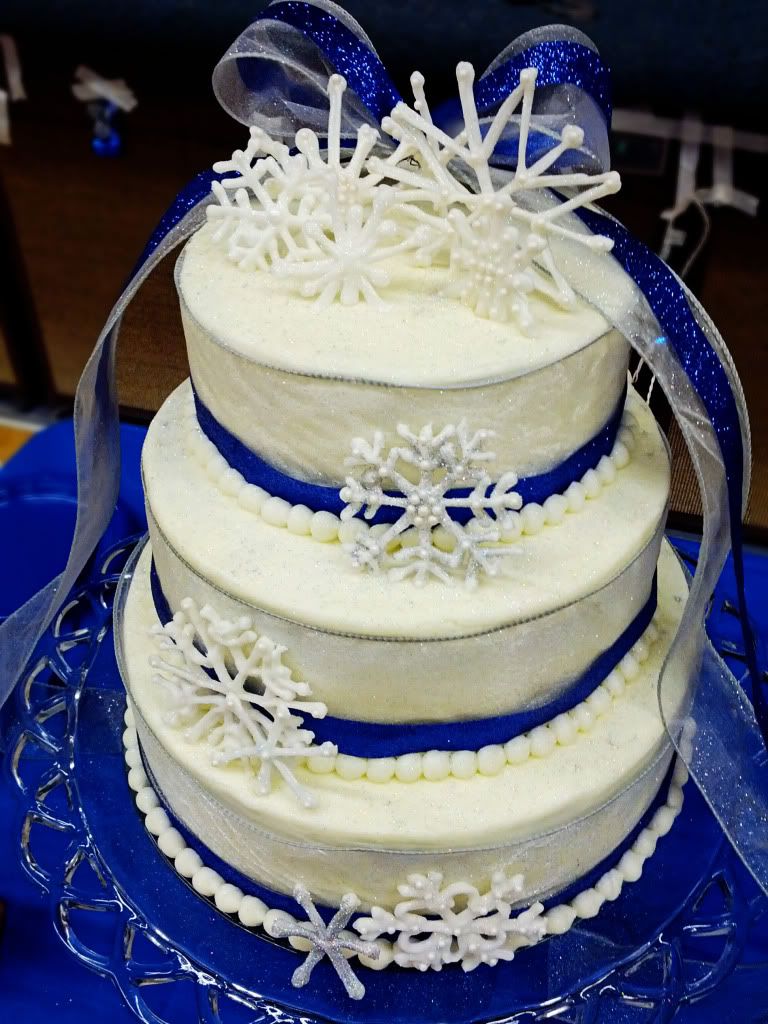 BLUE!!! The inside was Creamy Vanilla Cake colored royal blue!!! It was really dramatic!