I woke up super early the day after Jack was born. I wanted to get out of that hospital as fast as possible. I was ready to go. I just had to wait for the doctor to come discharge me.
As soon as she did, I headed home. I had a wedding cake to make...
And I only had a few hours left to do it!
I had planned ahead, just in case Jack did come early. The cakes were made and crumb coated, ready for the final layer of frosting and finishing touches.
I hadn't gotten around to making the top layer, so my amazing mom stepped in and did that, thanks Mom!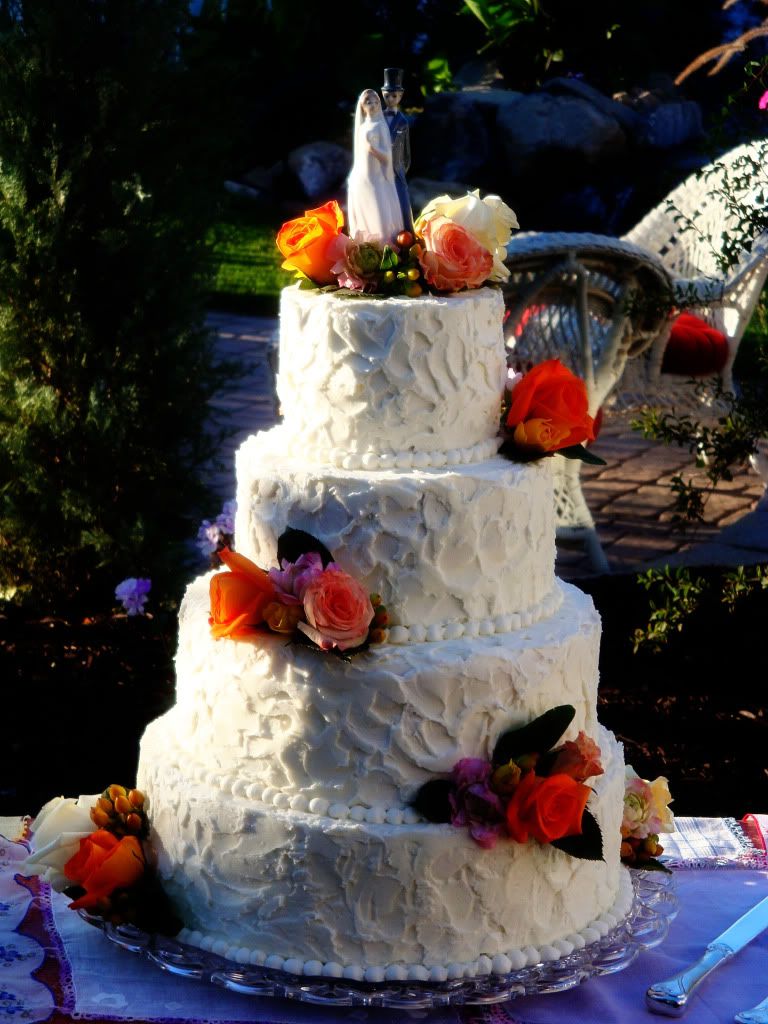 This is by far one of my favorite cakes I have made. The frosting texture was tons of fun to do!
The top layer is Carrot Cake with Cream Cheese.
Second, Triple threat Chocolate Cake
Third, Shortcake with Strawberry Filling
Fourth, Chocolate Eclair Cake