It's been one of those days everything seemed to go wrong, all at once.
George found a tasty treat on the counter while I was nursing the baby in the other room. Oh boy...
And behind him you can see he also dumped out all the clean laundry that was ready to be folded.
Then smeared the Peanut Butter in the carpet...yummmm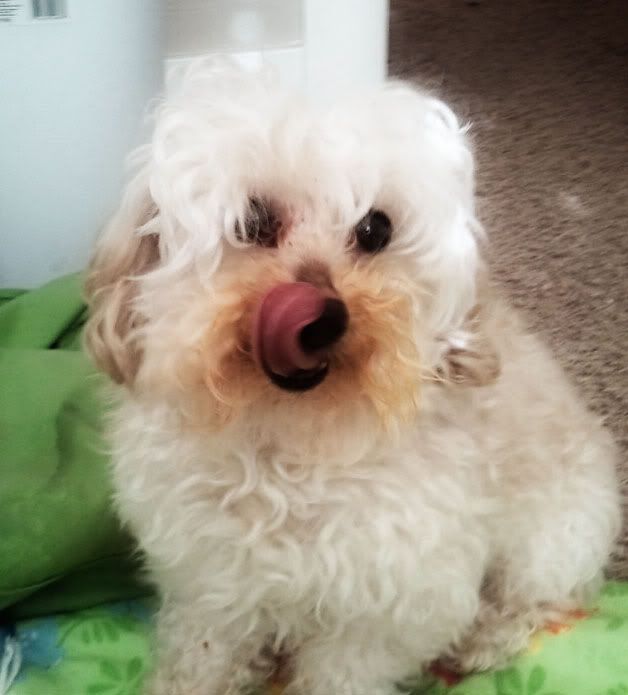 And while I was nursing and George was causing chaos. Max tipped over the little diaper pail (with a lid) by the front door and worked on a mess of his own....soooo gross. Anyone want a free diaper eating poodle?
Next time I'm feeding the baby. Everyone is getting locked into the room with us. It's only 3:00...Save me!