I am
addicted
to adobe photoshop. Every picture on this blog has been edited. I don't think it would be even physically possible for me to post a picture on here without editing it first. Editing photos is soo relaxing to me and I could do it for hours, and I do.
Ok, to the point...I decided to play around with photobucket's editing tools. Because they are free. Now, it's no photoshop. But I still had some fun.
Jake, this is what happens when you work too late and the boys are in bed...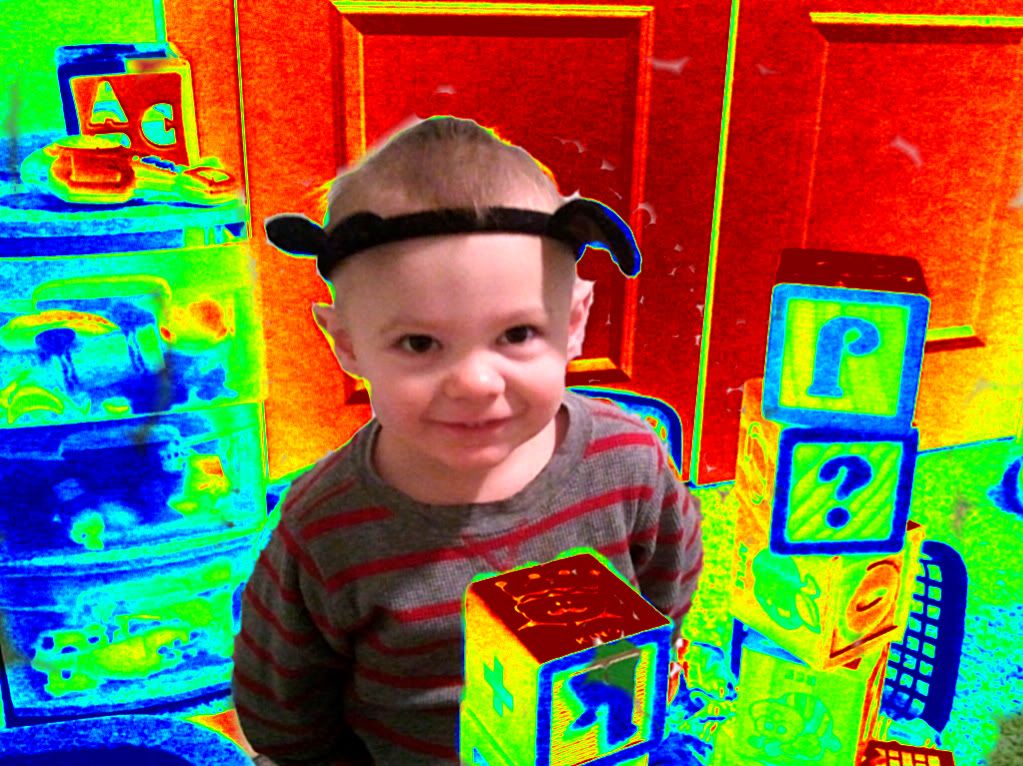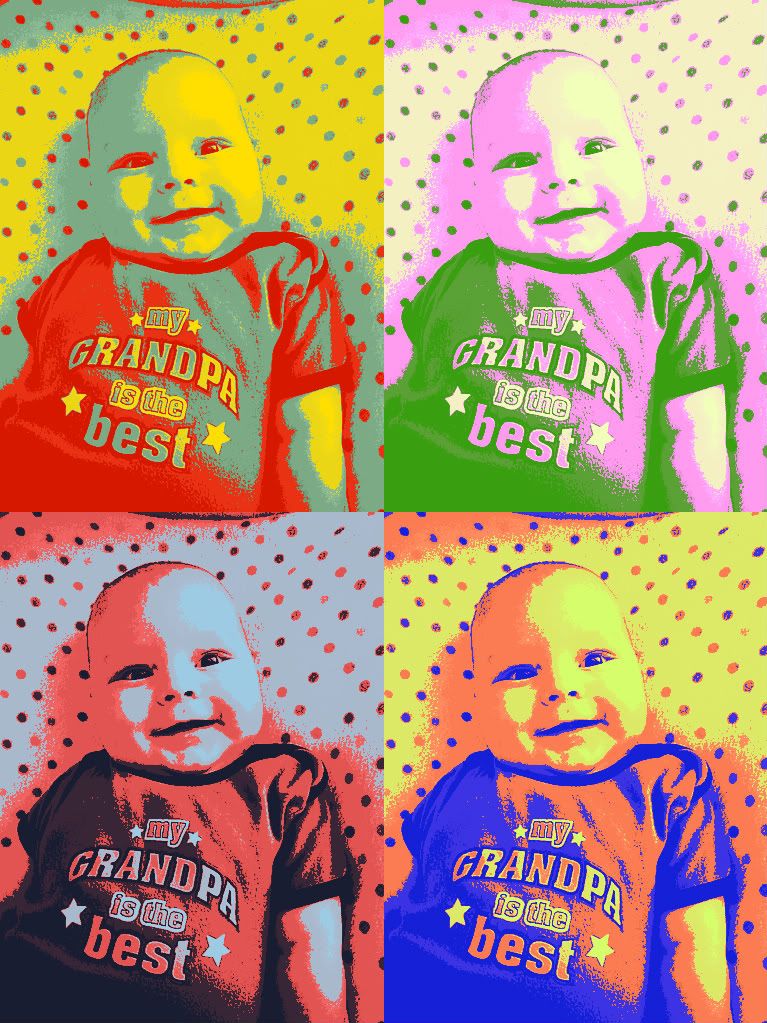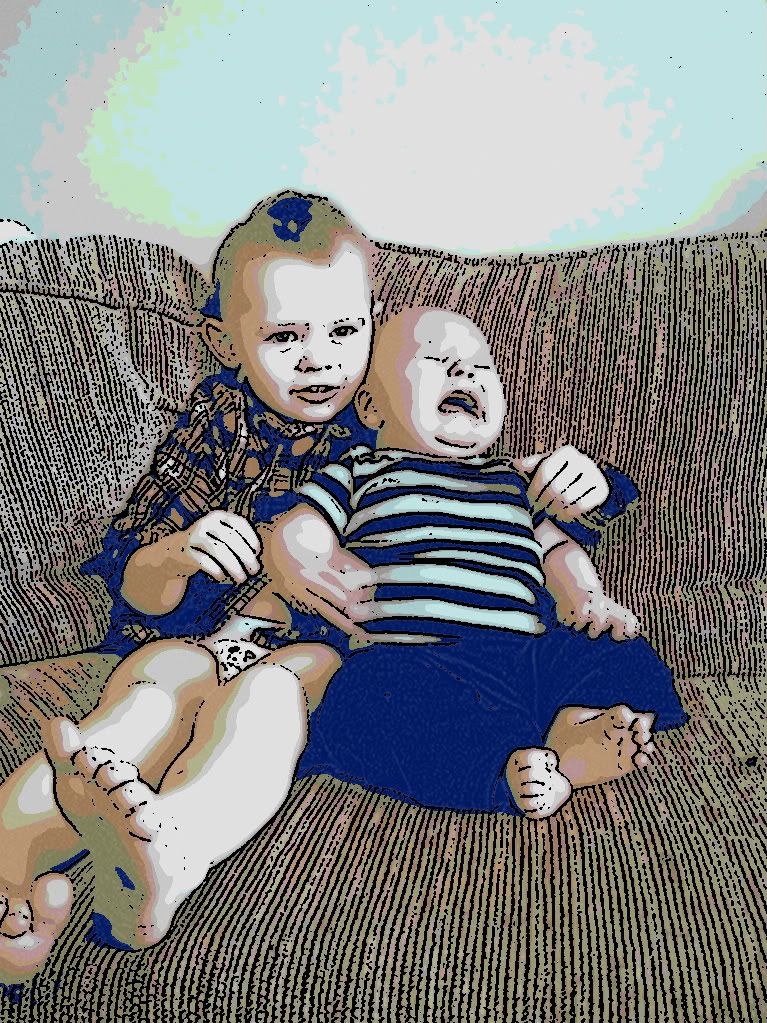 Yeah, very bored. And the tools to make people freaky are almost identical to fancy photoshop. Apparently it doesn't cost anything to look this crazy.
Oh and just so you don't forget that I have a normal looking child...Here is the picture of George before I messed with it.
Have a great Tuesday! And if you want to have fun with your own pictures on photobucket go
here
.
Also, I recommend using an online photo editing program called
Picnik
if you don't have photoshop.