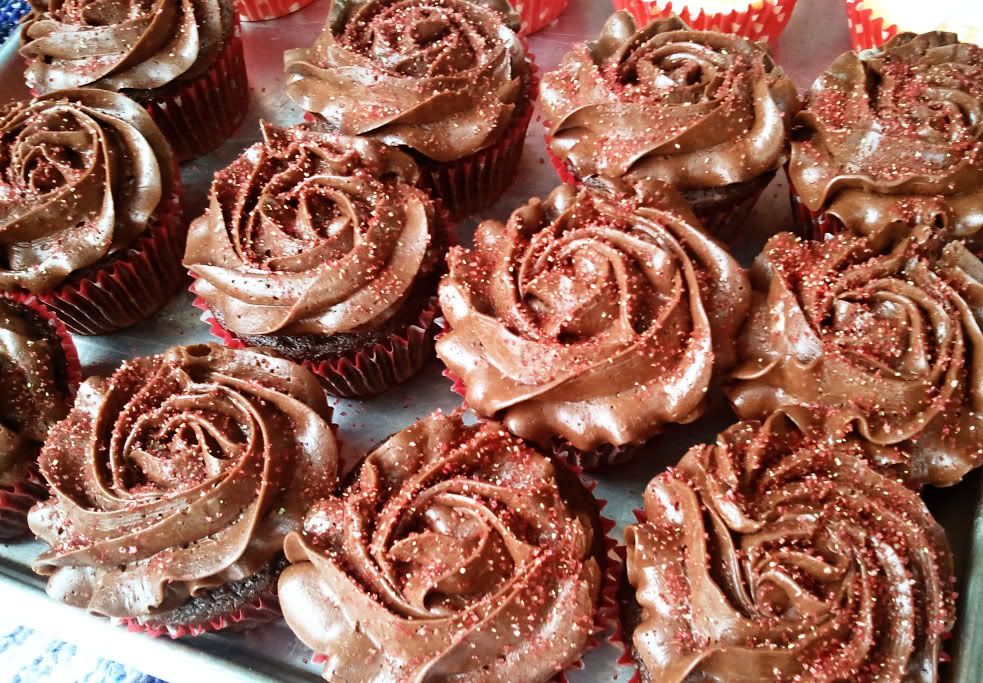 Are you ready? For me to give away one of my greatest recipe secrets!? For the creamiest, richest, best chocolate frosting EVER.
Here goes.....
Chocolate Mousse Buttercream Frosting
4 sticks (2 cups) of softened butter (i prefer salted)
3 cups powdered sugar (sometimes I add a tiny bit more, depends on your cocoa powder)
2 teaspoons vanilla extract
1 cup cocoa powder
1/2 cup whipping cream/heavy cream
Cream the butter until fluffy. Which takes at least a few minutes.
Then add the powdered sugar about 1/2 cup at a time. To avoid it from flying everyone and creating a sugar dust cloud in you kitchen.
Add vanilla
Add 1 cup cocoa powder, mix well, scrape down sides as needed.
Then add the cream. Beat for a couple more minutes till its fluffy and beautiful.
Taste to see if it is sweet enough.
I find that these measurements pair perfectly with a Devils Food Chocolate cake. It's a little darker than milk chocolate.
You can also half this recipe easily for less frosting. But I think this much frosting is perfect for 2 dozen cupcakes or a layered cake.
This really is my favorite chocolate frosting. It has taken a LONG time for me to get this recipe right. I have gone through countless batches of frosting. And most I have just had to throw away they were so gross. I don't know why finding a good chocolate frosting has been so hard. But I am glad I have found it. I LOVE IT!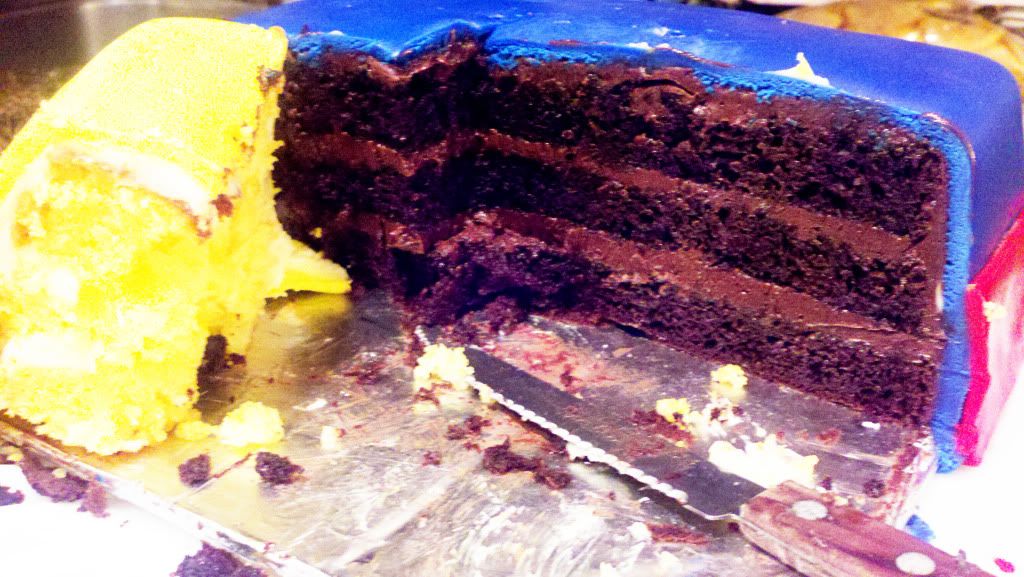 It is a fantastic frosting for anything! Cupcakes, Cakes, Fillings, Brownies, etc..
or just eating straight.
not that I've tried that.....
I will post my Vanilla version soon!
ENJOY!!