So did you miss me? I kinda fell off the planet there for awhile. I have been taking a little break. My ulcers are trying to kill me off.
Here are a few things that happened...
Jack learned how to officially crawl, not just scoot. He also can pull himself up on things. The French doors are his favorite spot. He loves looking outside.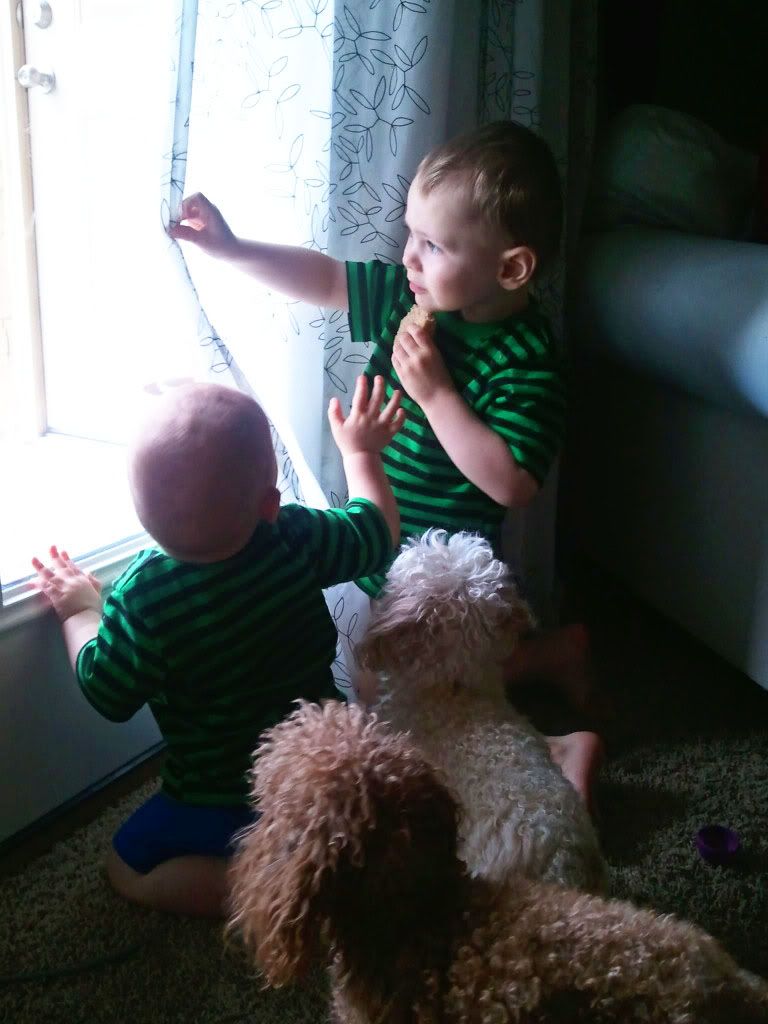 George is getting ganged up on by the dogs and Jack. They want his slice of bread.
I made cake pops. YUMMY! The recipe for cake pops is
here
.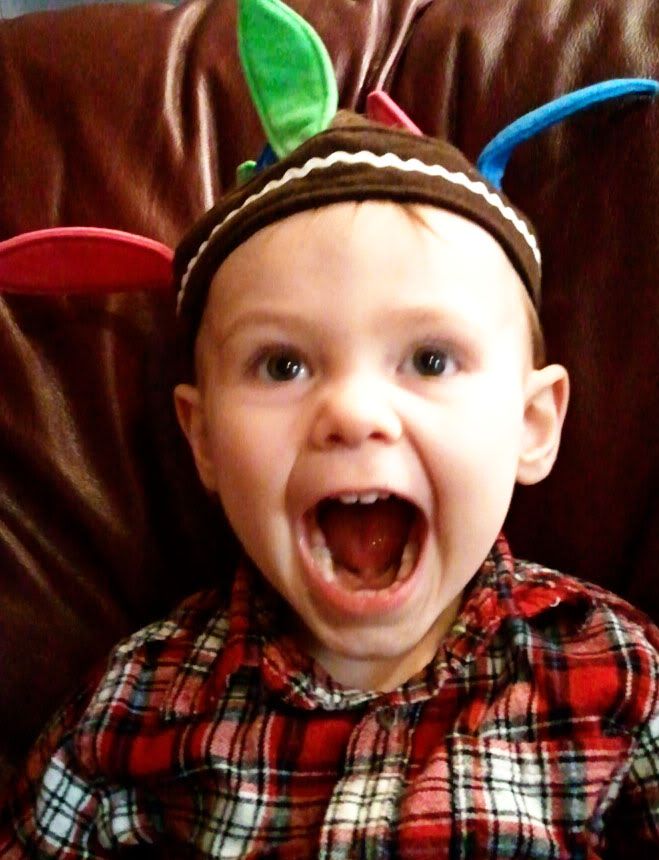 This is what happens lately if I tell George to smile.
And then this...just imagine how he will be when he is a teenager...
Finally, that's more like it!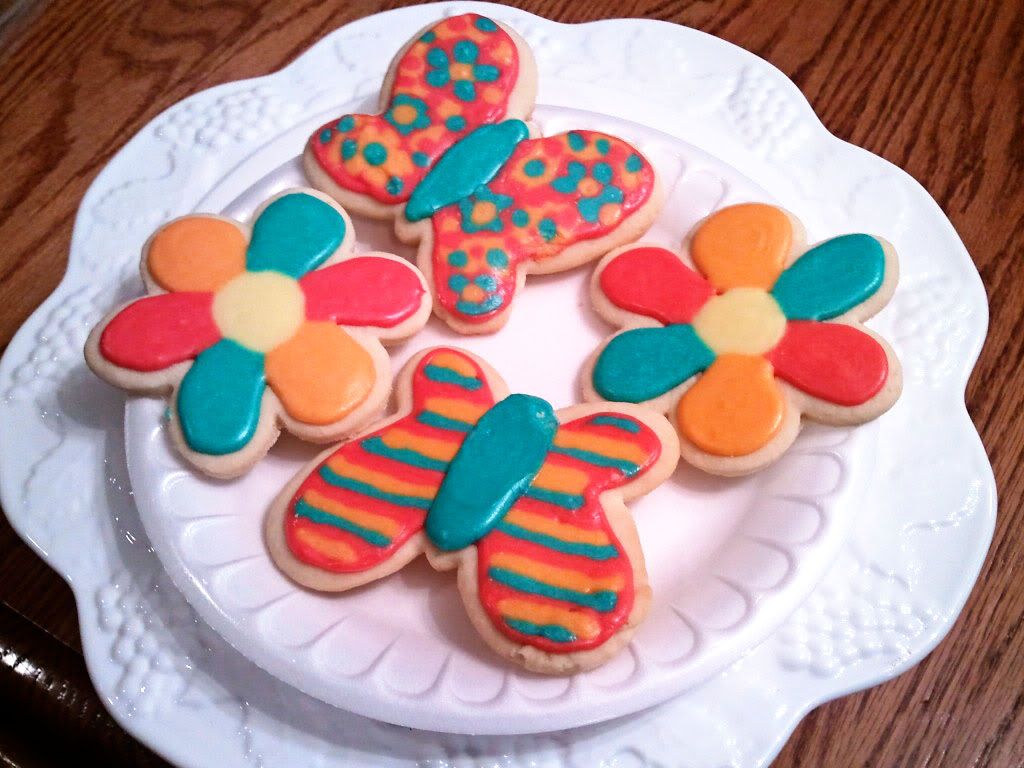 I decorated some cookies. Used the same technique and royal icing I did
here
.
I saw a giant turtle when I was at the local greenhouse buying plants. Random I know...But he was like over 3 feet long!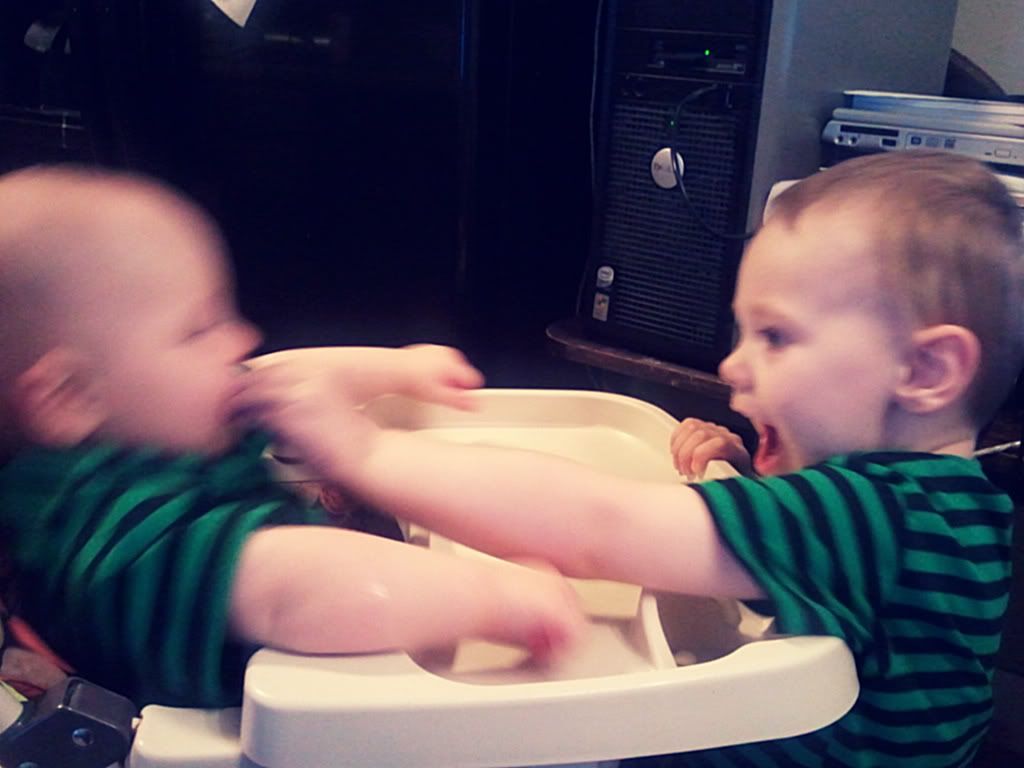 George likes to feed Jack now.
Opps I told him to smile again. Stubborn kid...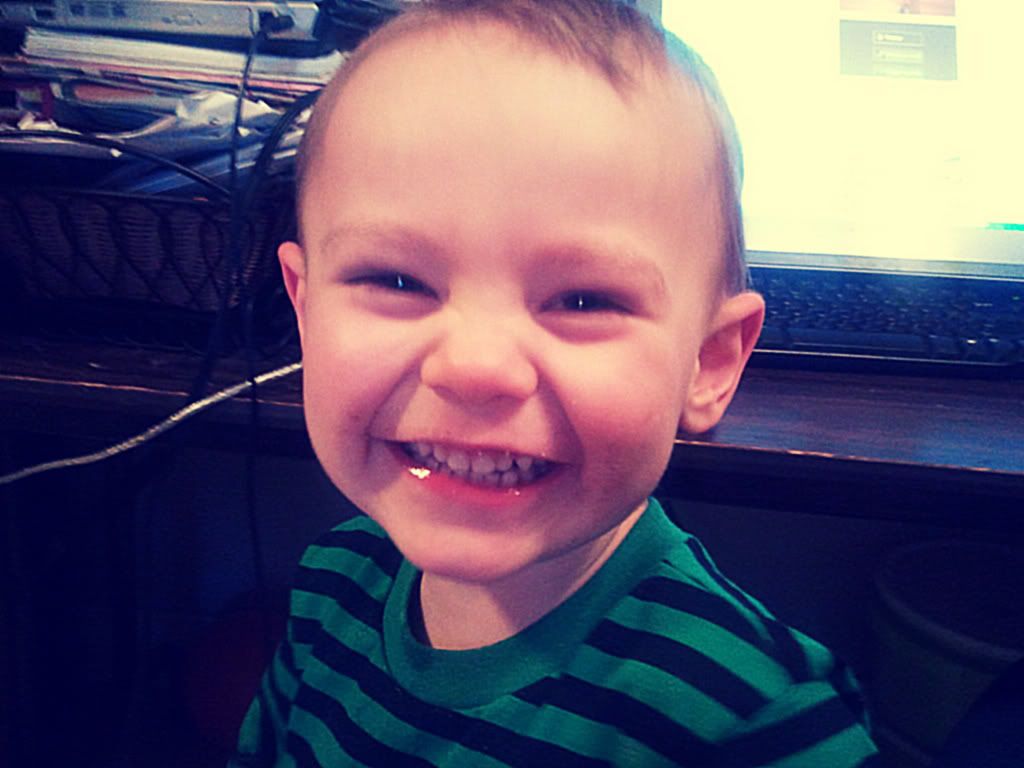 There's another good one!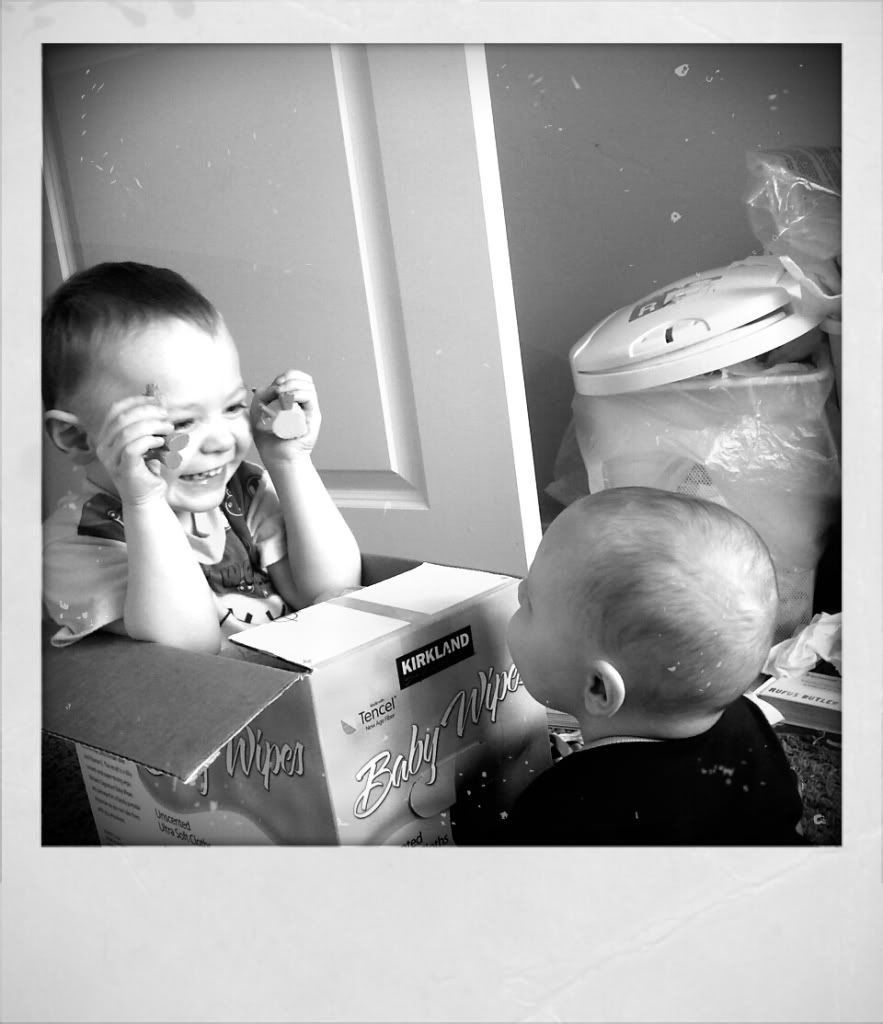 This one is cute. George is playing in an empty box. And showing Jack his little toys.
And
I own the most attractive garbage can...
Made a strawberry lemon cake for my mom's birthday. Lemon curd in between every layer with whipped cream and strawberries on top! So good!!!
Jack got his first tooth!
Everyone say it with me....."
Awwwwwwwwwwwww
"
He is just too cute with that little tooth.
Tired after all 17 of those pictures? We sure are...
It's good to be back. That break was too long.